Celebs And Their Piercing: Beyonce To Kendall Jenner, Your Favourite Celebrities Hide Their Piercings Very Well
Celebrities in a tendency to be in the style icon opt for various ongoing trends. Piercing on different body parts is one of such trends that celebrities opt for. But once it becomes outdated, our celebrities are too good at hiding their piercing aptly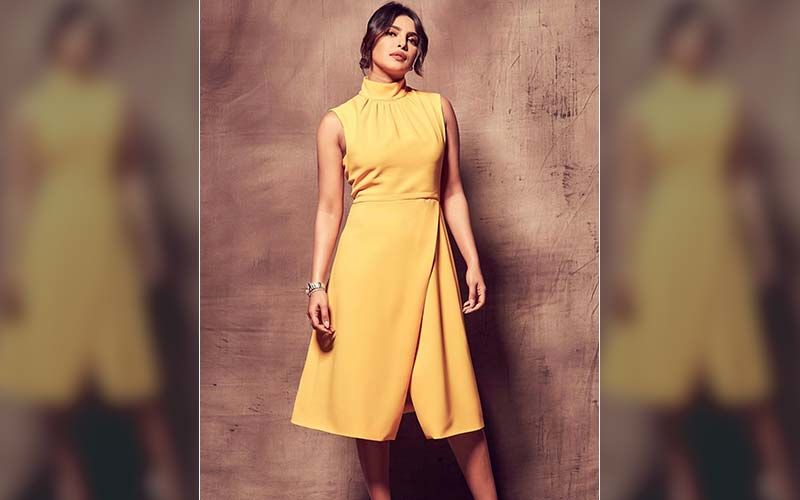 Celebrities are the trendsetters and go on to be the champions of new fashion style. Many celebrities have piercings but it often becomes hard for us to keep track. From ears to face to belly buttons, the stars love rocking some cool on-trend piercings. But every now and then the trends go out of style and our celebs are in no mood to show them off once out of style. Many of our favourite celebs have a piercing but we have never noticed them because they hide their piercing very well without fail. Here is a list of a few celebrities of whom you didn't know to have piercings.
1. Priyanka Chopra


Priyanka Chopra, the global icon who is married to Nick Jonas has a belly button piercing. She revealed in an interview that she got it during a rebellious phase. She further stated that she was later petrified even to tell her mother about her belly button piercing. She added that once things cooled down, her father bought her a diamond that she wore now and she loves to flaunt it.
2. Beyoncé


Beyonce, the American singer too had a belly button piercing that we could see very little at present. But back in her days of Destiny's Child, Beyonce loved to show off her belly button ring. We can witness her belly button piercing in her old photos where she proudly shows off her piercing to the world.
3. Kendall Jenner


Though we know all about the Kardashian-Jenner family, yet they have a few secrets under their sleeves. Though they share almost everything about them to the world through their videos and posts, yet they have much more to reveal. Let's talk about Kendall Jenner. A few of us know that she bears a piercing on her nipple that she is really proud of but can't show it off always.
4. Zoe Kravitz


Zoe Kravitz has created a sensation on the small screen with her role in the America dram series 'Big Little Lies'. But many of her fans now do not know that she has a septum piercing as she doesn't wear it regularly. But, earlier she had worn it enough for her fans to appreciate the edgy look that it brings on her face.
5. Bella Hadid


Who knew that Bella Hadid, the American model also has a nipple piercing? It is surprising because Bella doesn't reveal her piercing too often. But way back in 2016, she did give a glimpse of her nipple piercing to the public.
6. Scarlett Johansson


Scarlett Johansson, the beautiful Hollywood actress too had a septum piercing. We can't see it because septum piercing is now out of date and it doesn't go with her image at present. But the fact remains that she wore a septum ring way back!
Image Source:-Instagram/
priyankachopra