Coronavirus Outbreak: Here's How To Wear N95 Mask Correctly To Reduce Virus Transmission
In the market, there are many masks available but when stepping out it is good to wear N95 mask for the proper protection. N95 mask filters pollution, virus present in the air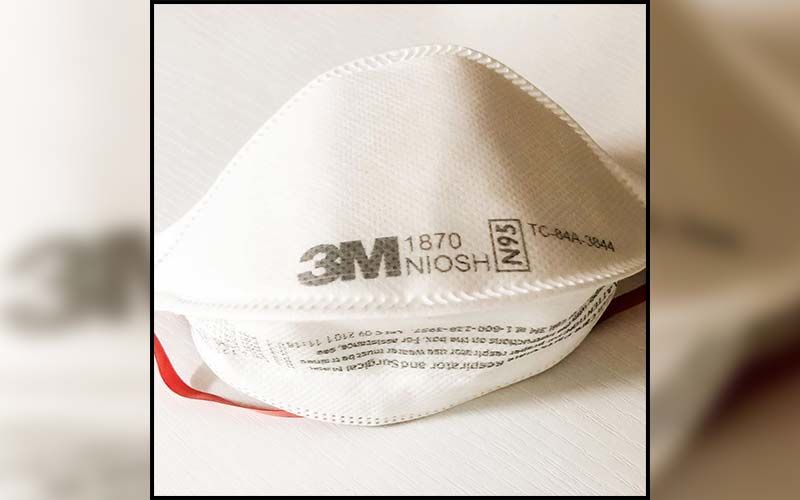 The coronavirus outbreak has raised many concerns currently. The virus transmission is very high these days and it is important to take precautions to avoid falling sick. To avoid coming in contact with virus it is important to wear mask.
In market, there are many masks available but when stepping out it is good to wear N95 mask for the proper protection. N95 is medically acclaimed mask which filters pollution, virus present in the air. As per the recent report, coronavirus is now air borne which means it can live in air for longer time.
But do you know how to wear N95 mask properly.
1. The first step is to select correct N95 mask. There are two masks-- 'R' and 'P'. R will protect you from oil vapors and P masks are oil proof and strongly resistant.
2. Before purchasing the mask, be sure of the size. Mask should not slip from the nose. Always purchase masks from medical or online store.
3. If you chronic or cardiac disease then please take your doctor suggestion and then purchase. Wearing N95 mask will make them more difficult to breathe.
4. Men should always keep their bread trim or completely shave so that mask can fit you properly.
5. Wash your hands properly before wearing mask. First place the mask on the nose and then pull the string back towards the ears.
6. Remember N95 masks are not designed for the children. Look for the alternative for them.
7. When removing the mask, pull the strap and them remove the mask. Don't touch the mask from in front. It may contains germs or virus.
8. Throw away your mask incase you have visited a doctor. If not then wear the mask till the time it fits and has not lose its grip.
The coronavirus has already claimed many lives globally and India has recorded more than 8 lakh positive cases. It is suggested to go out only if it is necessary.




Image Source : instagram/artofjustinbrooks