Coronavirus Treatment: Baba Ramdev's Patanjali Launches Coronil Medicine Kit for COVID-19
This Coronil kit will be first ayurvedic cure and will be available at Rs 545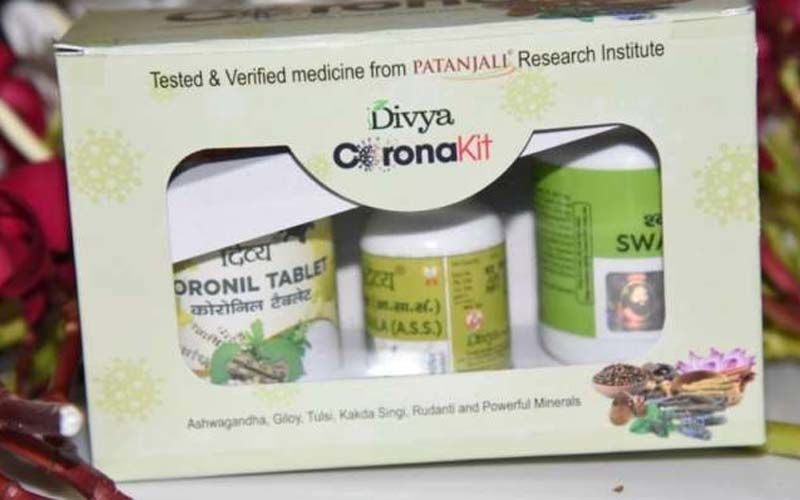 Patanjali has launched 'Coronil and Swasari' kit for the treatment of COVID-19. Claiming to be first ayurvedic treatment of the coronavirus, Coronil medicine kit has shown 100 per cent result on the patients. Till now there have been no medicine for the treatment of the coronavirus. This Coronil kit will be first and will be available at Rs 545.
As the Times of India reported, Baba Ramdev said, " We are proud to announce that the first Ayurvedic, clinically controlled trial based evidence and research-based medicine has been prepared by the combined efforts of Patanjali Research Centre and NIMS."
There has been a steep rise in the cases of positive patients acter the unlock phase 1.0. Till now 312 deaths has been reported in last 24 hours. India is currently having above 4 lakh positive patients.
The Union ministry of health and family welfare (MoHFW) has said that total 14,011 deaths have been recorded due to the virus.



Image Source: facebook