COVID-19: Five Unhealthy Habits That You Should Avoid While Working From Home
Work from home also has its pros and cons. At starting, it sounds like a vacation where you work in your comfort zone but with time WFH has started taking a toll on our health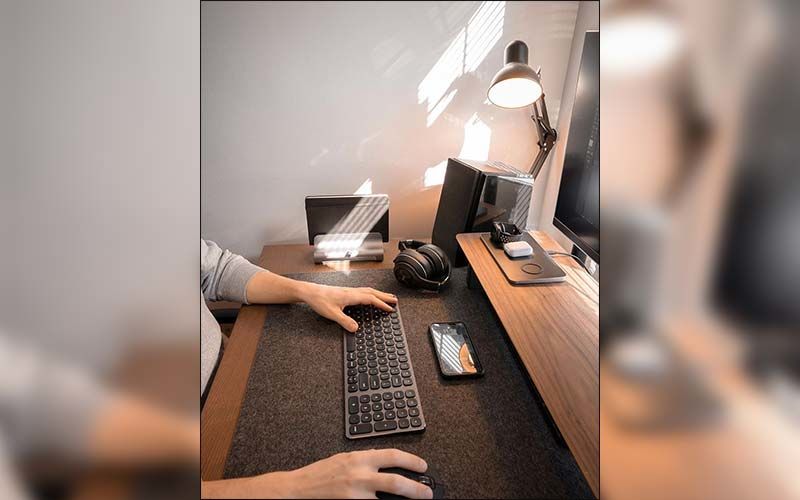 The coronavirus pandemic has forced many countries to go on lockdown to curb the further spread of the virus. And to maintain the workflow, companies have asked their employees to do work from home. At starting, it sounds like a vacation where you work in your comfort zone but with time work from home has started taking a toll on our health. Work from home also has its pros and cons.
And today we will be discussing its cons and something that you must avoid to live a healthier life. In today's scenario, mental health has been trending topics. There has been spike in the cases of mental health patients.
1. People are waking up on their own sweet time. There is no time table. As soon they wake up they switch on their computer. The rays coming out of the laptop can be very dangerous for your eyes. Early in the morning, it is advisable to have sun rays.
2. There is no fix place to work. The bed is not good place as after some time we will fall sleep. And also the body posture is also not correct which may lead to many health issues like slip disc and many more. Make your workspace area and if possible keep your laptop on a desk and then work.
3. Work from home does not have a time table. You are supposed to be online 24x7 which is not good. In this process, we often neglect our health. Always follow a work time and try to complete your work within that period.
4. While working people don't get up from their seats. They sit in one place for more than 10 hours and continuously work. Take breaks and move your body. This is a small step towards a healthy life
5. Amid coronavirus, experts are complaining that there is a spike in the rise of mental health patients. Continuous anxiety of missing calls, or losing a job is also one of the major reason during this time. Please be calm and think positive.




Image Source: instagram