Diwali 2020: Mira Rajput Shows How To A Get Diwali Glow In Under 15 Minutes; It's Great For A Last-Minute Fix – Watch
Diwali can be really busy with tons of things to check on your to-do-list but don't compromise on that Diwali glow and here's how to get ready in 15 mins, powered by Mira Rajput. Bring out that Diwali 2020 glow!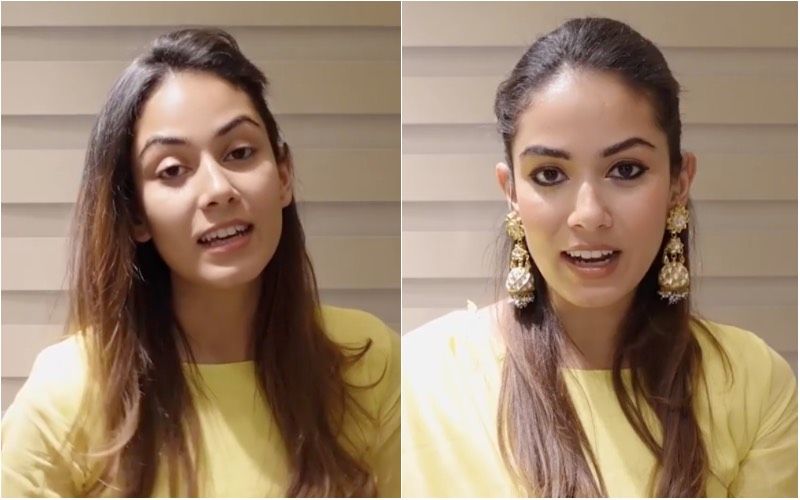 The festival of lights is lit and how! From meeting loved ones to lighting up firecrackers, Diwali 2020 brings utmost happiness and joy. Though we are surrounded by the Coronavirus pandemic, the spirit to celebrate this festival is high and full of enthusiasm. Diwali's can be really busy with tons of things to check on your to-do-list, right from cleaning the house, preparing delicious food, lighting up the house with fairy lights and diyas, to stepping in the best ethnic look. With so much going on, do not compromise on that Diwali glow. One might think that they don't have enough time to get ready for the festival but fret not, count on Shahid Kapoor's wife Mira Rajput who is here to show you how to get that Diwali glow in less than 15 minutes!
It is not only less time consuming but she also ensured to showcase it in an easy and fuss free way which is a winner in times when we have very less time in hand. Mira recently shared an IGTV on her Instagram account where she is seen showing how one can get done with makeup in just 15 minutes. She starts the preparation by applying lip balm. However, furthermore, she skips the foundation bit and jumps to the concealer by applying under her eyes and eyelids. The concealer can also be used to cover up any blemishes in the face.
Later, Mira uses highlighter as eyeshadow, trying to give it a spin to her look. She then moves to brow definer and Kajal and everyone knows how the look is incomplete without some kohl under our eyes. Mira then is seen applying mascara to enhance her lashes. However, the natural look of your face comes out when you put your blush on, Mira then dabs a little blush on her cheekbones which looks absolutely wonderful and completes her look with a subtle lip colour. She then rounds her Diwali glow with a pair of dazzling earrings that go with her outfit and VIOLA! It's done! Watch the video here:
While sharing the video, she wrote, "Get your Diwali Glow on! Here comes Diwali and with it a ton of checks on your to-do list. So here's a quick and easy makeup look to get you ready in under 15 minutes cause we really won't have more time than that!"
Image source: Instagram/ mira.kapoor