Dussehra 2021: Here's Why The Festival Of Vijaya Dashami Is Celebrated After Navratri
Dussehra 2021 is about to come. Know more about this festival here.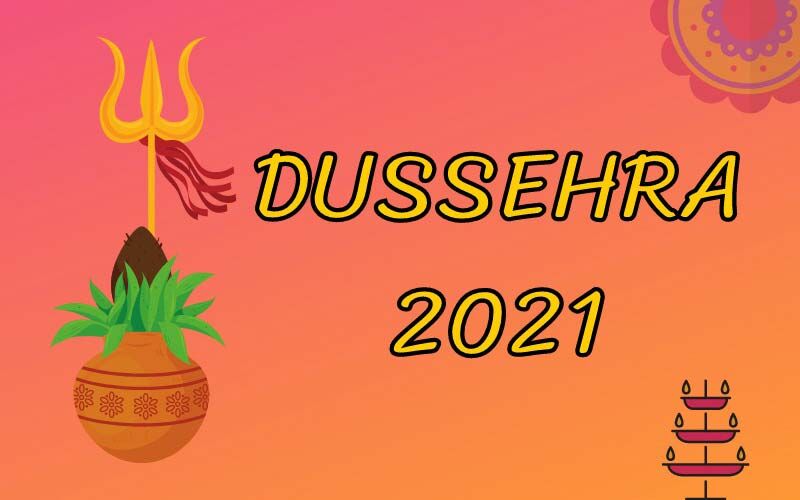 The festival of celebrating Goddess Durga's nine manifestations is about to take an end. But it culminates with Dussehra or Vijaya Dashami which is celebrated at the end of Navratri. This festival is celebrated by Hindu devotees across the nation. Dussehra 2021 is going to fall on 15th October. Every year it is celebrated on the tenth day of Ashwin month according to the Hindu calendar.
You many have enjoyed Dussehra or Vijaya Dashami all these years, but are aware of the fact behind celebrating this festival? If not, then it will be a good read for you.
Let us go back to the incidents of Ramayana, where Lord Ram defeated Ravan on this day. Not only just that, the king of Lanka, but Ravan also had 10 heads. He was called Dashmukha. According to the beliefs, each of his heads represents 10 distinct qualities such as, Mada (Pride), Ghrina (Hate), Kama (Lust), Bhaye (Fear), Moha (Attachment), Krodha (Anger), Ahankar (Ego), Lobha (Greed), Jaddata (Insensibility) and Irshya (Envy). So, Dussehra is nothing but the day to celebrate Ravan the demolition of him and his 10 evil qualities. 'Dasha' represents 10 and 'Hara' means defeated.
For those, who celebrate Durga Puja for last 4 days, 'Dussehra' or Vijaya Dashami hold a different meaning for them. They celebrate this festival because Goddess Durga killed Mahishasura this day and saved the entire universe. If you believe in Hindu mythology, then it is said, Lord Ram worshipped Goddess Durga this time (Akal Bodhan). In fact, in Bengal and few other parts of the country, on Dussehra, Goddess Durga's idol is immersed in water after 4 days of worshipping. Bengalis wish Shubho Bijoya to each other as Devi Durga embraces victory after killing the asura.
Image Source: 9XM TEAM