Easy Rangoli Designs for Diwali 2022: Simple Rangoli Design Ideas That Will Add A Spark To Your Home |Diwali Rangoli | Diwali 2022 Rangoli Simple
Happy Diwali 2022! Try these Rangoli ideas to brighten up your home & add a pop of color to the home decoration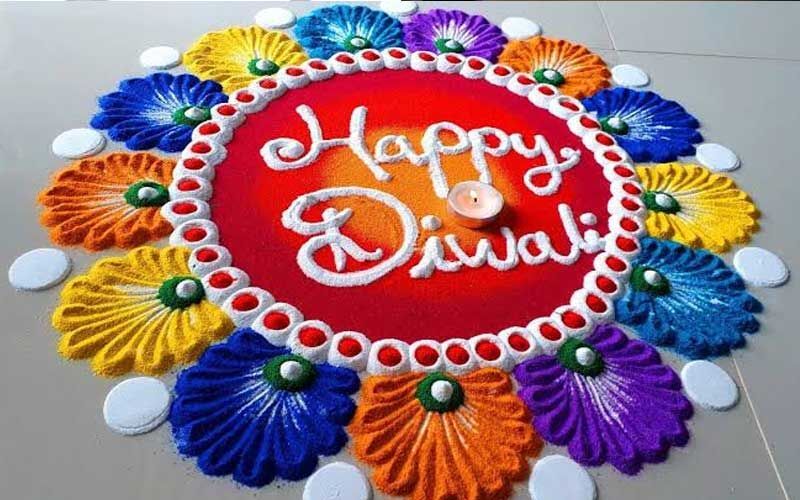 In the run-up to Diwali, people get busy decorating to increase the mood of festivities. One of the traditional ways of doing so is with Rangoli designs made on the courtyard floor or entrance of the house during the Diwali festival. We can use bright colors, flowers, leaves, colored rice, flour, and dry sand to make various rangoli patterns.
As you get set to celebrate Diwali this year on November 4th, take a look at some beautiful designs of Rangoli ideas to proclaim the artist in you:

1. Design With Colored Rice: You can use rice dipped in different colors to make Ganapati, the lord of happy beginnings and the symbol of peace and prosperity. You can place diyas strategically on the edges of the Rangoli to add to its charm.

2. Freehand Easy Rangoli Designs: With the change of time and innovation many people use a free hand to draw perfect Rangoli designs.

3. Water Colors: One can use watercolors also only if the floor surface usually remains dry. Design it up with different arts and a mix of base and light colors. It can also be designed with layered patterns.
4. Flowers And Leaves: You can also draw beautiful designs of Rangoli with flower petals are another way of creating eco-friendly Rangoli. You can use different colors of flowers. Spread the petals on the floor in a way that creates an attractive design.
5. Peacock Design Rangoli: Here is a colorful peacock design Rangoli that is quick and easy yet attractive. Try this one:

The purpose of rangoli is beyond decoration. It represents happiness, positivity, and liveliness. In a household, if you want to welcome Goddess Lakshmi, the goddess of wealth and good luck, it is believed that drawing Rangoli on a clean entrance will attract the goddess. A house without a rangoli is an abode of daridra or bad luck.

SpotboyE Wishes all readers a Happy Diwali 2022 #Stay Home #Stay Safe