From 'The Holiday' to 'Christmas Chronicle' Top 5 Christmas Movies To Binge-watch This Long Weekend
Take a chill pill this long holiday weekend and cosy up in bed with these binge-worthy Christmas movies.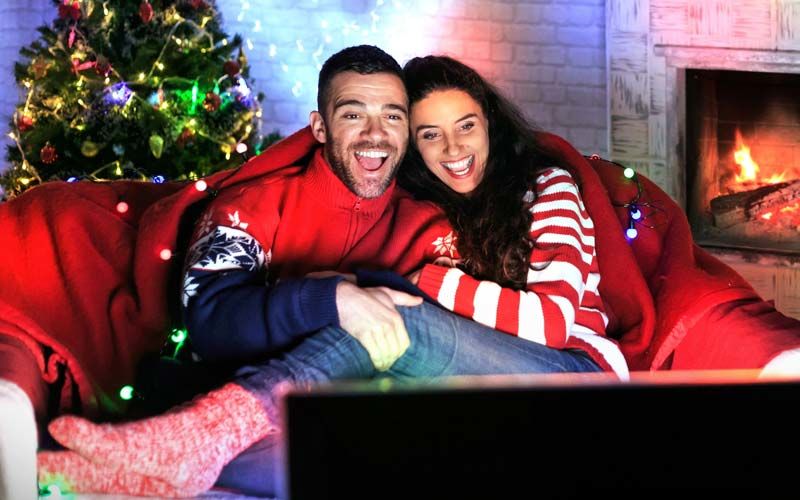 Finally, the long Christmas weekend has approached. Unlike every year, the super hectic plans and parties will not be on our bucket list in 2020. However, we have found out the best way to spend this lazy weekend at home. Wondering how? It is nothing but binge-watching Christmas themed movies which not only set the holiday vibes good but also give us reasons to get cozy up in bed and enjoy some wine.


So, if you are still wondering how to spend this Christmas weekend, we suggest you to take a look at these best 5 Christmas movies and prepare your blanket to cuddle up.
Best Christmas Movies To Watch From Netflix India, Amazon Prime and Hotstar


The Holiday (2006)- Netflix
This movie is what a Christmas miracle calls. Meeting new people and falling in love are the classic rules of holidays. Aren't they?
Jingle Jangle: A Christmas Journey (2020)- Netflix
Do you believe in winter whimsy? Well, we do. This musical adventure has be watched this Christmas to take over the holiday vibes.
The Polar Express (2004)- Hotstar
This movie is one of those initial movies which tried motion-capture technology and came out with an eye-soothing take of Christmas.
It's A Wonderful Life (1946)- Amazon Prime
If you are a movie-buff, there's no second though comes on you mind to pick a classic Hollywood film to celebrate Christmas. It is a tale about an alternative reality which give you hope and positivity.
Home Alone (1991)- Amazon Prime
One of the best Christmas movies 'Home Alone' is always our favourite. It says how a little boy wanted to stay alone and finally realized how hard it could be.
Christmas Chronicle (2018) - Netflix
It's a tale of kidnapping Santa Clause by two notorious little siblings. But the plan went amiss and brings a lot of fun elements in the story.
Image Source: liveabout, youtube/hotstar/amazonprime/netflix