Ganesh Chaturthi 2020 Easy DIY Makhar Decoration Ideas To Decorate Lord Ganpati's Abode (Watch Videos)
Ganesh Chaturthi 2020: For ideas of Easy DIY Makhar Decoration to decorate Lord Ganpati's Abode watch these videos.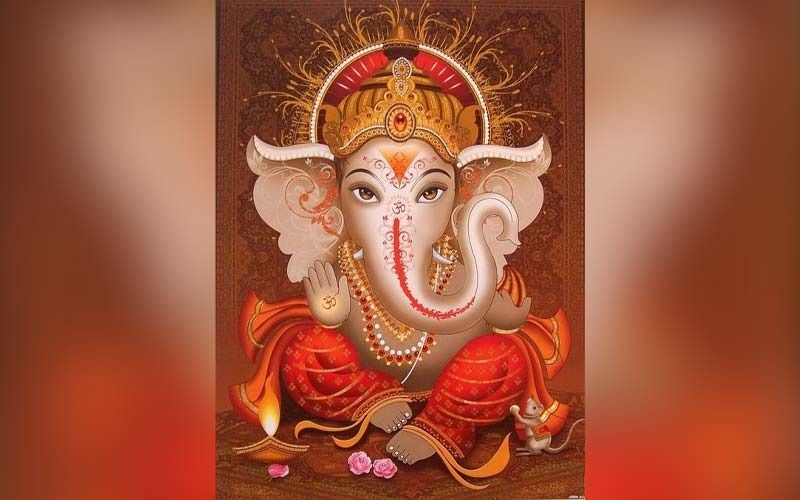 It almost the time to welcome Bappa, let the festivities begin with a bang! Bring the Lord Ganesha home and make his abode grander than ever! This is the time when you and your family can enjoy making DIY Makhar that is more personalized and affectionate than a ready-made makhar. Did you know making your own makhar has never been so easy?
Let's take a look at some DIY tutorials of eco-friendly Ganpati decoration makhar:
These days we all do plenty of online shopping. Use the boxes to make a DIY singhasan makhar for your Ganpati. Check out this easy thermocol-free makhar decoration design that is eco-friendly.
The effect of flower makhars is unparalleled. Why not adorn your Ganesha's abode with these beautiful makhars? They also make your house look vibrant, festive, and also keep it sweet-smelling. This is a rather eco-friendly way to decorate homes. All you need is fresh flowers, water soaking sponge, and couple of wooden sticks from a local carpenter.
Paper decorations can prove to be colorful, lightweight, and easy to make DIY Ganpati decor. They give you a freedom to make any shapes or combinations and are simple and fun to make:
This is classy and simple wall hanging with tinted paper. It is suitable for small Ganpati in limited spaces. Giving more room as well as perking up with the help of colors.
This idea helps you give your Ganpati a royal seat on the most magnificent flowers, Lotus!
This is a traditionally loved style of Ganpati makhar, easy to make and beautiful to look at:
This is a classic peacock feather design that perks up dull walls giving you lightweight and colorful makhar:
SpotboyE wishes you a Happy Ganesh Chaturthi! Get creative and celebrate an eco-friendly Ganesh Chaturthi!
Image source: Instagram