Hariyali Teej 2020: Puja Vidhi, Muhurat, Vrat Katha - Know How To Perform The Rituals Of This Festival
On Teej items like ghevar, dry fruits, kheer, balushahi, shakkar para, and jalebi are prepared. Women dress up like a new bride, apply henna on their hands and wear green bangles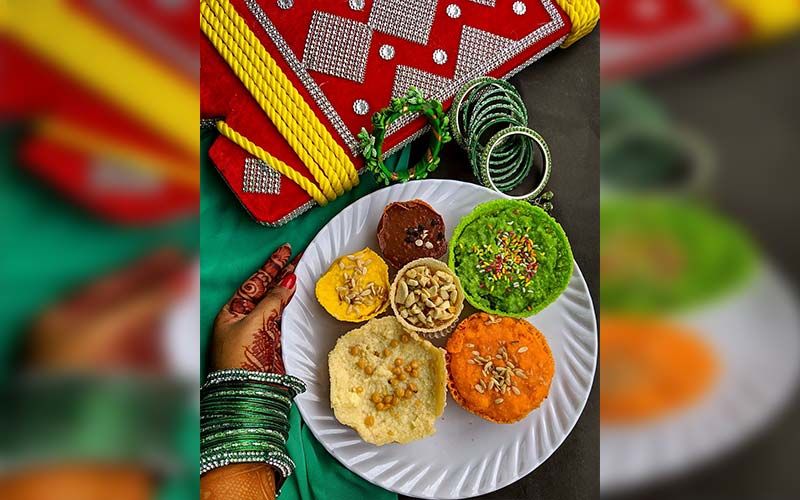 The Hindu festival Hariyali Teej is celebrated in the month of Shravan and especially in the parts of Madhya Pradesh, Haryana, Jharkhand and Rajasthan. The Hariyali Teej is also known as choti teej. On this day married women observe fast for the long life of their husbands and family. The Hariyali Teej this year is celebrated on July 23.
Mahurat: This year pooja timing starts from 7:22 PM from July 22 and ends on 5:03 PM on July 23.
Vrat Katha: Women start their day by offering water to Lord Shiva, bhog before reading the Vrat Katha. They read the Hariyali Teej Vrat Katha book which has Lord Shiv and Parvati wedding story.
Rituals:
1. Women must wear green coloured clothes for the puja after rising up early and taking a bath.
2. They purify the puja platform with Gangajal. The platform must be covered with a fresh piece of red cloth.
3. Place the idol of Lord Shiva and Parvati on the platform and keep the oil or ghee in a lamp in one of these corners and the puja rituals start.
4. Place a Kalash with Mauli (sacred red and yellow thread) twirled around it on it. Then a supari (betel nut), haldi, kumkum into the Kalash.
5. Take paan leaves (betel leaves) or leaves of Mango tree and put them inside kalash. And then place a coconut with its husk on the neck of the kalash.
6. Light the lamp and take vow to complete the vrat. Read the Hariyali Teej vrat katha and conclude it by performing the Aarti.
On the next women take bath in the morning and again offer bhog to god and then break their fast.
Traditional Food: On Teej items like ghevar, dry fruits, kheer, balushahi, shakkar para, and jalebi is prepared.
On this day women dress up like a new bride, apply henna on their hands and wear green bangles. They also swing jhoolas in the garden, dance on folk songs and celebrate this day. As the name suggests Hariyali teej, everything is green which signifies prosperity.



Image Source: intagram