How Bollywood Moms Kareena Kapoor Khan, Mira Rajput, Aishwarya Rai Bachchan Got Back In Shape Post Pregnancy
Ever wondered how Bollywood celebrities get back in shape and bounce back to their pre-baby body after pregnancy? Read on to find out!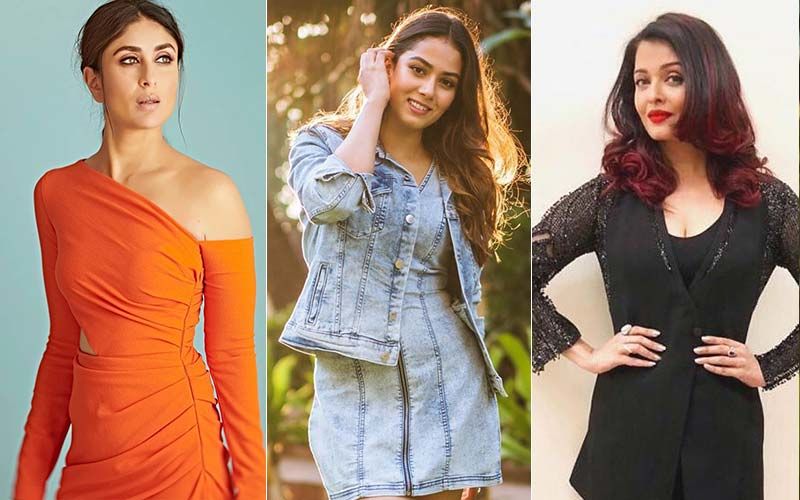 We have seen a lot of instances of Bollywood celebrities losing a lot of weight. Sara Ali Khan, Sonakshi Sinha, and even Alia Bhatt shed several kilos before stepping into Bollywood. While their transformation is commendable, what astounds us even more is how Bollywood mommies get back in shape post-pregnancy! We have seen several examples in Bollywood- Kajol, Mira Kapoor, Kareena Kapoor Khan, Shilpa Shetty, Aishwarya Rai Bachchan and many others who bounced back to their pre-pregnancy body in a healthy way. Curious to find out how they did it? We are here to reveal a few of their tips and secrets to you.
First things first- it is important to give your body ample time to recover from the delivery, and while it is intriguing to see Bollywood celebrities' transformation, doing so at the cost of your health or your baby's health is not advisable. So only start looking to lose weight if and when you think your body is ready. Now, going ahead with the celeb's fitness mantras and diet regimen- it isn't a quick process and differs from person to person. We give you details of how they got back in shape and their individual process of weight loss.
Kareena Kapoor Khan: The actress' diet included food rich in calcium and iron and she drank a huge glass of milk every night to keep up with the calcium requirements. Kareena did not cut down on sugar. Instead, she ate rice, jaggery, cashew nuts as it is good for the body post-pregnancy. Her workout regime included walking and 'Aerial Silk Yoga'. To get rid of her dark circles, she ate ghee, bajra, buttermilk, jaggery, roti and food that are high in Vitamin B12.
Mira Rajput: Mira Rajput is still in shape after delivering two babies! In a question-answer session on Instagram Mira had revealed that she trained really hard at the gym following her delivery. After Mira gave birth to her second child Zain, a video was doing the rounds on social media where Mira was seen undergoing tough training sessions to shed the post-pregnancy weight.
Aishwarya Rai Bachchan: The actress took the time her body needed before getting back in shape and her diet included- lots of boiled veggies, brown rice, and no junk food. She consumed plenty of fresh fruits and juices and drank enough water throughout the day to keep her hydrated. She also practiced yoga along with eating healthy and slowly but steadily got back in shape.
Shilpa Shetty Kundra: This actress is all about fitness. Shilpa Shetty started working on losing weight after 4 months o delivering her baby. She started her mornings with amla/aloe vera juice and her breakfast included porridge. She drank tea only with brown sugar. Her lunch would be vegetables with either brown rice or rotis made of high-fibre grains. Her dinner included salad, soup and chicken. Shilpa's fitness regime included weight training- which began after 21 days of regaining muscle strength by cycling and walking after pregnancy.
While their strict diet and fitness mantra sounds quite inspirational, we would suggest you to consult a doctor and discuss when and how to start a fitness plan. Take all the inspiration and motivation you need from these celebrities, but also remember that the diet and fitness plans will differ for each individual. So when you think you are ready, go ahead, consult a doctor to work on it. Until then, embrace your new body -as it is amazing just the way it is- and cherish the time with your little bundle of joy.
Image Source: Instagram/aishwaryaraibachchan_arb/kareenakapoorkhan/mira.kapoor