INSIDE Kareena Kapoor Khan And Saif Ali Khan's Royal House In Mumbai; A Sneak Peek Into Their Cosy Abode
Curious to find out what the inside of Saif Ali Khan and Kareena Kapoor Khan's lavish house in Mumbai looks like? Take a look at these pictures that give a sneak peek into their cosy home in Bandra, Mumbai!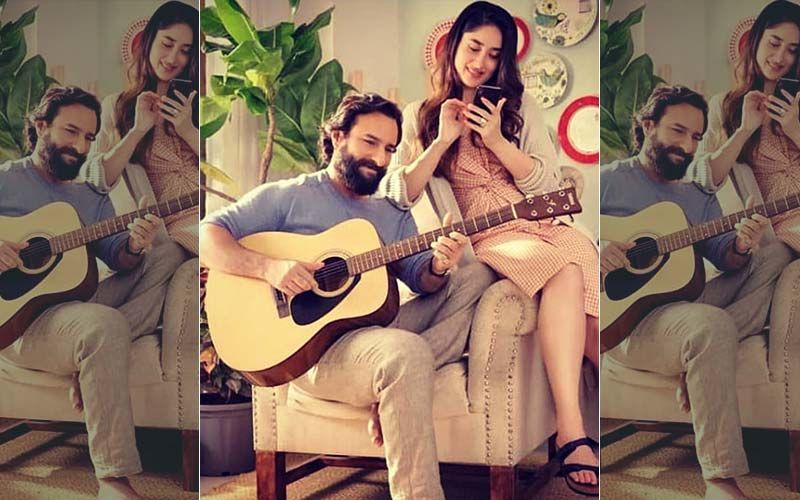 Bollywood stars live quite a lavish and glamorous lifestyle- right from their fancy cars to their luxurious homes, it is enough to get us intrigued. We have all, at least once, been curious about where they live, what the inside of their house looks like. Kareena Kapoor Khan and Saif Ali Khan reside at Fortune Heights in Bandra, Mumbai and from the very beginning, they have kept it very private and not a lot of people know what it looks like from inside. Is it ultra-modern? Is it warm, cosy and traditional? What colour schemes have been used? Well, we have a collection of pictures shared on several Instagram accounts that give you a sneak peek into their cosy house.
The most famously seen part of Saif Ali Khan and Kareena Kapoor Khan's house in Mumbai is their beautifully maintained library stocked with an endless number of books. This library area features in several pictures shared by Sara Ali Khan, Kunal Kemmu, Soha Ali Khan and other relatives and friends. With wall-mounted deer head on both sides of the shelves and a few awards and vintage heirloom pieces on the wall, the library area has a royal touch to it.
ALSO READ: Taimur Ali Khan Steals The Thunder From Kareena Kapoor Khan And Saif Ali Khan In The Latest Picture
The beautiful balcony with an outdoor seating area has to be one of the best parts of this lavish house. With wooden and glass-panelled full-length French windows opening into this stunning semi-open space with planters, it is exactly the kind of place you'd chill in after a long day. These pictures give a little glimpse into the balcony.
The study area has wooden flooring and in the picture below, we can see a guitar in the corner. The wall behind has several artwork and pictures framed, giving it a warm feeling. An ornate wooden table can be seen in the background on which a computer and speakers have been placed.
This narrow corridor lined with multiple paintings and artwork seems like the perfect picture to click a photo in!
They say a house never turns into a home unless there is a personal touch added to it. Judging by the pictures, Saif Ali Khan and Kareena Kapoor Khan's beautiful house, full of art, photos and memories, has a warm, rustic vibe to it and it really is the kind of house most people only dream of!
Image Source: Instagram/saif_alikan/sakpataudi/poonamdamania/saraalikhan95/viralbhayani