Kareena Kapoor Khan's Diet Plan Revealed By Nutritionist Rujuta Diwekar; Actress Followed A Chart To Look Ravishing On A Magazine Cover
Want to look hot and sexy like Kareena Kapoor Khan? Well, you are in for a treat. Nutritionist Rujuta Diwekar recently shared details of Bebo's diet and workout routine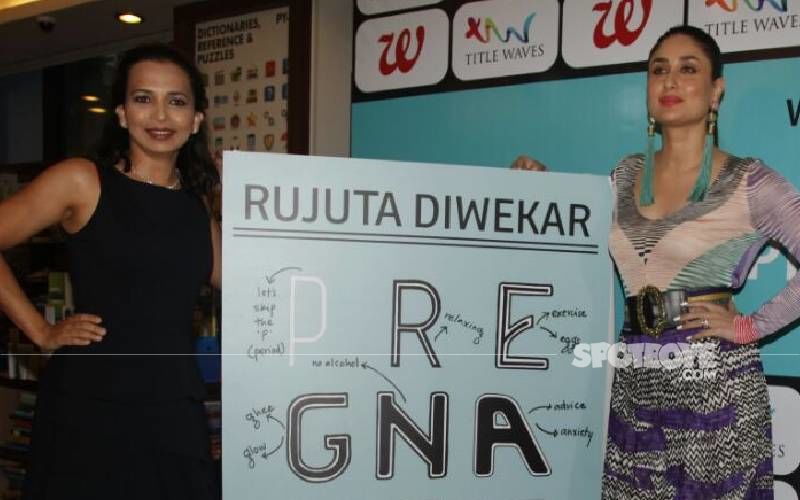 Don't we all envy Kareena Kapoor Khan's hot and sexy physique? Don't we always wish to have a ravishing skin like hers? Well, you are at the right place. Nutritionist Rujuta Diwekar has recently spilled some diet secrets that Bebo followed to look all beautiful and in shape for her recent magazine cover shoot. In her recent post, the nutritionist has given out details of the diet plan Kareena Kapoor Khan followed in the month of May and June and also details of her workout sessions.
In the post, Rutuja has shared the simple but effective Diet plan that Bebo followed. It comprises five meals, and timings. The diet plan includes simple home cooked food like Dal Rice, sabzi and more. In the workout regime, there are different forms of exercises like cardio, yoga and more involved. Bonus is that there are two breaks in the workout plan.
As Rutuja shared the plan, she wrote, "The good news is that you don't have to deprive yourself of good food to look good. Sustainable diets keep you sexy and sane. This is exactly what @kareenakapoorkhan was eating and working out around late May - mid June when she shot for the #filmfare cover."
The diet plan started with soaked badams or a banana. Her meal two was made of Dahi rice and papad or roti, paneer sabzi and dal. Her third meal consisted of a small bowl of papaya, or peanuts, or a piece of cheese. Meal four consisted of fruits and mango milkshake. The fifth meal included veg pulao and raita or spinach or pudina roti with boondi raita. Another option was Dal rice and sabzi. At bedtime Bebo consumed haldi milk with little nutmeg.
Now, doesn't that sound simple?
Image Source: Manav Manglani