Malaika Arora's diet and workout plan: Actress Revealed Her Secret For Fab Abs And A Toned Body
We had a look on the actress's social media accounts a little to spill the beans on her fit and fab body. Here's her workout and diet plan for her perfect fab abs and toned body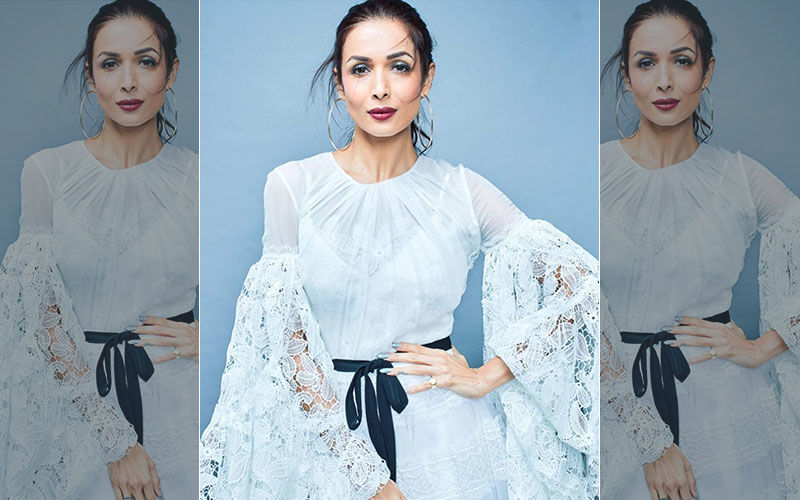 Bollywood fittest actress Malaika Arora's Instagram profile is a proof that it takes a lot to get a perfect figure. You don't just need to wake up, indeed you have to work very hard for that. As the actress posts a workout video or any yoga pose of her, she takes the fitness goals up a notch. 45 year actress flaunts her perfect figure flawlessly, which slenders her waist, toned arms and legs that make us want to sign up for the neighbourhood gym right away.
We had a look on the actress's social media accounts a little to spill the beans on her fit and fab body.
Here's her workout and diet plan for her perfect fab abs and toned body.
Workout Plan
By looking at the actress body, it is clear that the Malaika is a hardcore workout enthusiast. Not a single day goes, on which she didnt hit the gym or indulge in any form of physical activity.
Cardio
Malaika starts her day with a 20 minutes cardio session. Cardio is best for boosting metabolism and burning fat. Malaika never misses out on her cardio session.
Yoga And Pilates
After doing Cardio, Malaika is also a die hard yoga and pilates fan.She performs yoga for around 30-60 minutes three days a week. She keeps on posting videos of her doing differnt styles of pilates on instagram profile.
Malaika Arora Diet Tips
Malaika prefers eating clean and fresh. Although she loves cooking, she cooks food at home only. According to the actress, right diet is the key to the perfect body. Here are her key takeaways from healthy diet plan:
Start The Day On A Healthy Note
Actress starts her day with a wholesome breakfast, and she makes sure that her breakfast is healthy and heavy. Malaika believes im having six healthy meals a day.
No Fat Diets
Malaika being a fittest actress stays away from fat diets. She eats healthy and does exercise accordingly. Which means no dieting that buzz on the internet.
Eat Mindfully
Malaika being a watchful eater, prefers food grown and cooked at home over processed and junk food. She is very much cautious about her meals and its timings, she wraps her last meal of the day by 7:30 pm.
Thus, Actress's diet and workout routine is a proof that fitness is on her priority list.
Image Source: instagram /malaikaaroraofficial