Modak And Sweets Recipes For Ganeshotsav 2021: Try These Super Easy And Lip Smacking Bhog At Home
This Ganeshotsav 2021, present sweet platters to Lord Ganesha at home and seek blessings for wealth and new beginnings.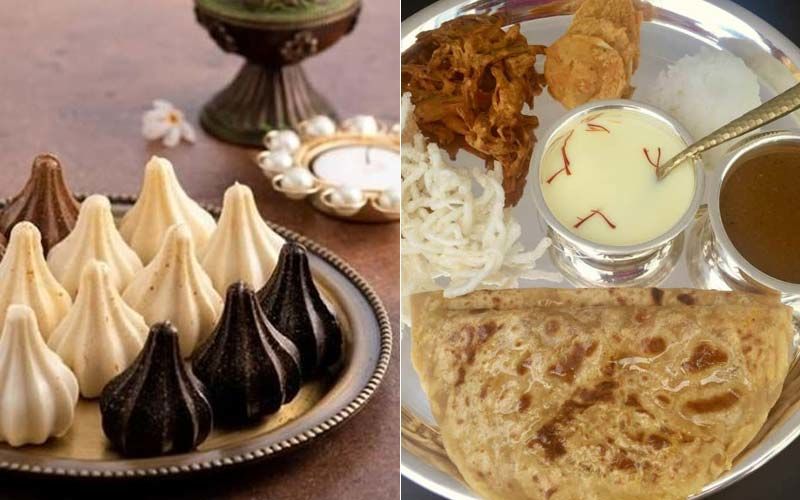 Ganeshotsav 2021 is just two days to go. Lord Ganesha is the elephant-headed Hindu God who is being worshipped for wealth and new beginnings in every corner of our nation. Ganesh Chaturthi 2021 falls on 11th September and the Visarjan will take place on 21st September. During the ustav, Lord Ganesha gets treated with mouth-watering Modak and other sweet recipes as Bhog.
So, if you want to make this festival a grand affair, you can also try these amazing sweet recipes at home. From Modak to Puran Poli, Let's satisfy Lord Ganesha with sweet platters and seek blessing full-heartedly. Check it out.
Modak is one of the most loved bhog of Lord Ganesha. It is a must-have sweet every household especially in Maharashtra makes. It is a dumpling containing crushed coconut and jaggery. Many people like to add different colours and various sweet flavours to modak. Here we have come up with the classic modak recipe for you.
Basundi is an unmissable bhog for Lord Ganesha during Ganeshotsav. It is almost like Rabdi but in a different sweet way. This aromatic sweet recipe is enjoyed the best with Poori or paratha. So, take a look and try preparing for it.
Ganeshotsav 2021 will be incomplete if Puran Poli is not being eaten at this festival. It is one of the most favourite sweets of Maharashtrians. So, there is no doubt that Puran Poli will be preparing in every household for Ganpati Puja. It is nothing but sweet parathas stuffed with jaggery and dal filling. We are sure, the recipe will have you drooling. Take a look:
Image source: whatshot