Monsoon Recipes: Enjoy The Season With These Lip-Smacking And Easy To Make Recipes
These recipes will make your monsoon weather more enjoyable. Take some boiled corn, add onion, tomatoes, coriander, lemon juice. Enjoy this mix with tea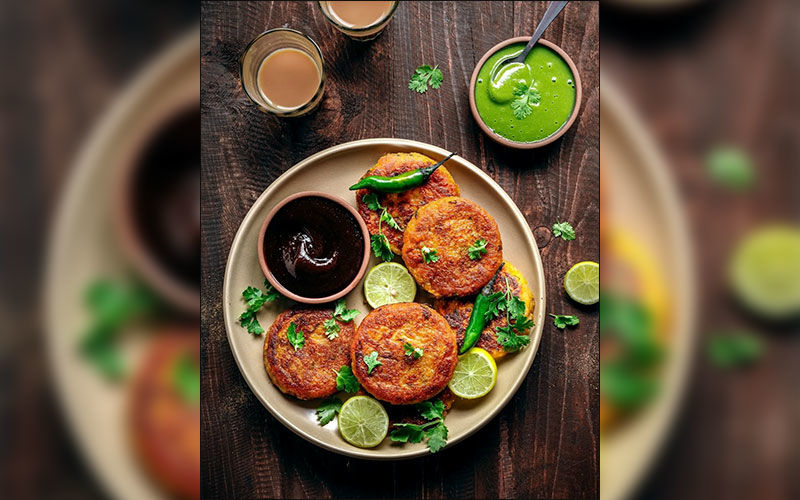 Monsoon has arrived in almost all parts of India. Heavy rains are being reported everywhere. Everyone likes to enjoy rainy weather as it makes fresh and beautiful around the corner. When it rains all want to have snacks which can be made quickly and taste also awesome.
Today here we will be sharing some easy and lip smacking recipes which you can make at home in no time.
1. Dabeli: A popular street food from Gujurat and also easy to prepare. All you need is spicy potato mixture, sev, chutneys, peanuts, pomegranate and some coriander leaves. Prepare potato mix adding all theses mixtures. Stuff this in-between pav and add sev, pomegranate for the yummy taste.
2. Aloo Paneer Tikki: Mash potato, paneer, coriander leaves, salt together. Then make round tikki and fry it in oil. Serve it with sev and chutney.
3. Corn Bhel: Take some boiled corn, add onion, tomatoes, coriander, lemon juice. Enjoy this mix when it is raining along with tea.
4. Corn pakoda: Grind corn seeds then add some salt, coriander leaves, chillies. Make small round and fry it into the oil. You can have this pakoda with sauce and chutney.
5. Potato balls: Take a boiled potato and mash it. Add some coriander leaves, chillies, salt. Mix them together and fry it in oil. Serve with some tea.



Image Source: instagram