National French Fries Day 2020: Here's How To Make Super Crispy Restaurant Like French Fries At Home
To celebrate this day, Mcdonals, Burger King and many other places french fries are bein given for free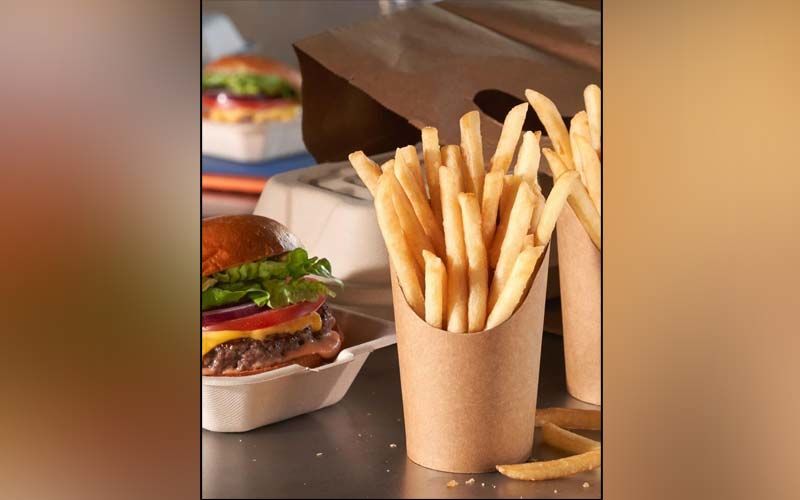 Potato is one vegetable which has been favourite among all the age group. People loves to have potatoes in their food. There are many dishes which are incomplete without potatoes. The most popular is french fries. But do you every year July 13 is celebrated as national french fries day.
Today, on this day we will tell you how to make french fries at home which will taste like restaurant and in these time when coronavirus is making things impossible, this recipe will be very good.
Recipe:
1. Take 2-3 potatoes and rinse it well. After washing it peel those potatoes.
2. Cut the potatoes in two slice. Then start cutting the slice of potatoes in stick with 1 cm in width.
3. Then once again rinse the potatoes sticks well so that starch is removed.
4. Put all the potatoes sticks in the a cold water and put it inside the fridge for 30 minutes.
5. After 30 minutes, take out potatoes sticks and drain all the water.
6. Place the sticks on the fresh clean napkin and put the other side of the napkin on the sticks. Remember sticks have to be completely dry before you start frying them.
7. Heat the oil in wok and keep the flames in medium. When the oil is ready start putting sticks in them. Stir them well and do not overcook the sticks.
8. Remember you have to half cook the sticks which means let it be shiny golden in colour.
9. One you achieve this colour take them out and place them on napkin
10. Let the potato sticks cool. Now raise the gas flames to high and once again put the sticks in the oil.
11. Make it little more golden cripse. Take them out and add some salt, paprika, red chillies. Shake them well and serve with sauce.
To celebrate this day, Mcdonals, Burger King and many other places french fries are bein given for free. So, you make yours and tell us how much you enjoy it.


Image source:- instagram /funwithfries/ swagloversandfoodie