National Nutrition Week 2020: 10 Super Tasty Drinks To Boost Your Immune System
The week highlights the role of proper nutrition in our body and why it is important to have it.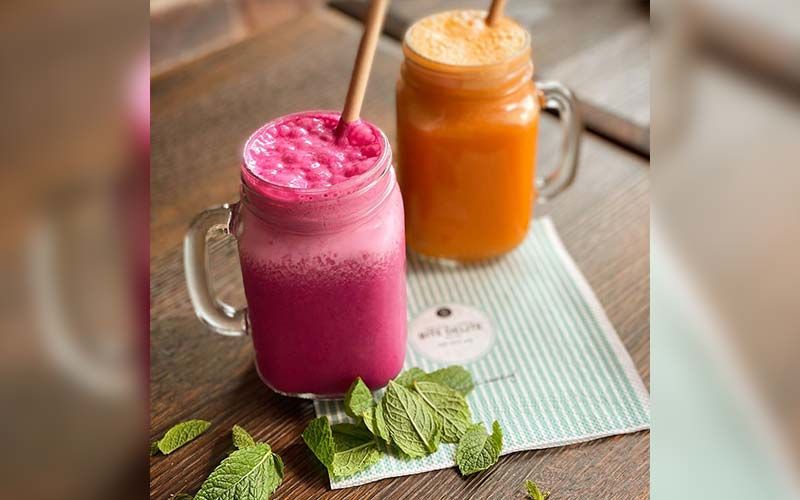 The first week of September is celebrated as national nutrition week. The week highlights the right proportion of food in the human body. The right diet including all essential nutrition is important for the growth of human mind and body. The week is organized by the Ministry of women and child development.
Amid the ongoing pandemic, it is although more important to keep ourselves protected and build immune system more strong. Apart from food we should also include juices or beverages which are also equally good for our immune system.
1. Citrus fruit juice: Fruits like orange, grapefruit are filled with vitamin C. This has properties which protects or cells from.getig damage.
2. Apple, Carrot Juice: Both fruits are highly beneficial for our body. Carrot helps in strengthening our vision but do you know it also helps in building our immune system. Carrots have vitamin B-6 which again is rich in keeping cell damage at bay.
3. Beet juice: Beetroot is super beneficial when comes for health. It is known for increasing blood in human body which helps in fighting many diseases.
4. Tomato juice: Tomato are high in antioxidants and is very useful for skin and health.
5. Kale: Dont get confused from the name. But this is a fruit which is known for vitamin A.
6. Strawberry: Packed with vitamins, this fruit.is yummiest when come to juice. Mix it with kiwi and it taste heaven.
7. Mango: The one fruit who has so many fans. It is loved by everyone and almost all kind of dishes are prepared from this. Bu he juice is most popular one.

8. Watermelon: Rich in Vitamin C, this fruit help in controlling age old pain. It has heavy content of water.
9. Pumpkin: Try to drink pumpkin juice from its seeds. This will help in keeping many health issues at bay.
10. Green apple: Make smoothie from green apple and include ginger, lettuce for taste. Have it daily for good immune system.
Image source: Instagram/bite.delite