Navratri 2020: Day 6 Colour, Significance, Mata Katyayani Puja Vidhi, Mantra and Shubh Muhurat
Here are all the things you need to know about the sixth day of Navratri 2020.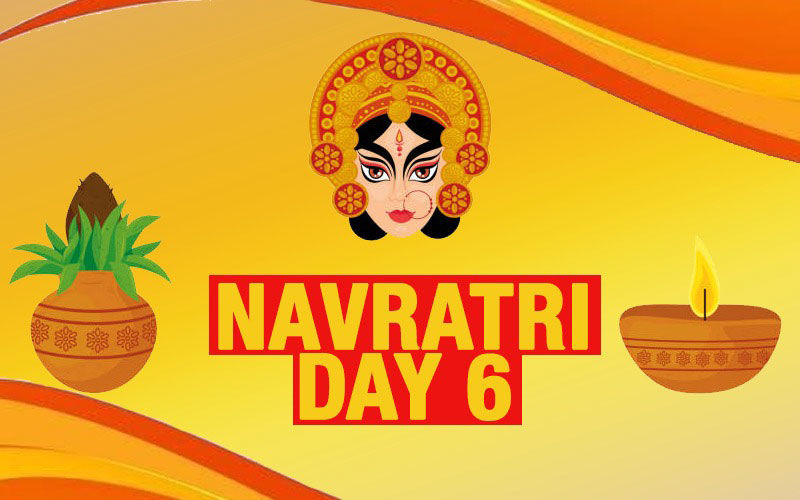 The Sashti or the sixth day of Navratri depicts the worship of the Goddess Katyayani. She is the most important form of Maa Durga, as she is her incarnation herself. She is worshipped as the Adi Shakti, as she is the one who destroyed the demon, Mahisha Sur.
Significance and Colour:
Goddess Katyayani is the embodiment of female power. She is the most violent form of Goddess Durga. It is believed that she was formed with the combined anger of all the gods for the demon Mahishasur. Young marriageable girls worship her by fasting for one month to get the husband of their wish. The yellow color of this day symbolizes joy and cheerfulness.
Maa Katyayani Puja Vidhi:
Devotees worship the idol and Kalash of Maa Katyayani on the Sashti of Navratri. She is portrayed as having four hands. She carries a Khadga(Sword) in one of her hands. She is seated on Lion, as it's her vehicle. They offer sandals, flowers, etc. to her. During the worshipping devotees keep flowers in their hands and chant Maa Katyayani's mantra and stotr. The Puja finishes with the Aarti. After worshipping Goddess Katyayani, devotees worship Lord Brahma and Vishnu.
Mantra:
The Puja of Maa Katyayani starts with her Mantra,
-Om Devi Katyayanyai Namah
Dhyan mantra,
-Swarnagya Chakra Sthitam Shashtam Durga Trinetram.
Varabhit Karam Shadgpadmdharam Katyayansutam Bhajami.
Aarti,
-Jai Jai Ambe Jai Katyayani.
Shubh Muhurat:
According to the calendar, the Shubh Muhurat for Maa Katyayani's Puja is between 06:15 AM to 08:21 AM.
Image Source:Team Spotboye