Navratri 2020: Day 9 Colour, Significance, Goddess Siddhidatri Puja Vidhi, Mantra and Shubh Muhurat
Here's all the information you should know about the Navami or the ninth day of Navratri 2020.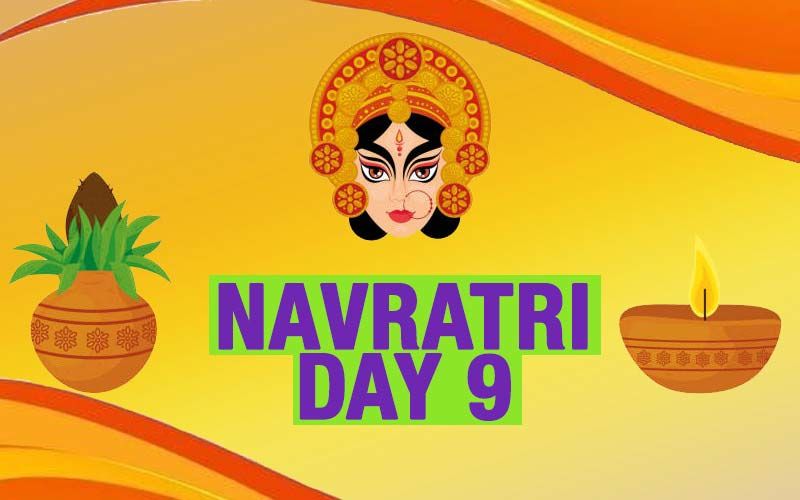 Navami, the last day of Navratri is the most important day. As on this day we worship Goddess Siddhidatri who is the main or real avatar of Goddess Parvati. As her name suggests, she is the provider of supernatural power. She fulfils all the aspirations of her worshipers.
Significance and Colour:
Goddess Siddhidatri is believed to be the creator of everything including the Trinity of Gods Brahma, Vishnu, and Mahesh or Mahadev. She bestowed upon them her clones as their wives Goddesses Saraswati, Laxmi, and Parvati and the powers that they have. She is the possessor of all the Siddhis. She is believed to bless her worshipers with knowledge. She is portrayed as sitting on a bloomed lotus or lion. She has four hands and carries a Chakra or discus, Conch shell, Mace, and a Lotus in the respective hand. The Purple colour of this day symbolizes the goal, ambition, and energy.
Goddess Siddhidatri Puja Vidhi:
Devotees should start worshipping Goddess Siddhidatri by praying to Lord Ganesha for a hurdle free Navratri. Then chant Mantras of Goddess Siddhidatri. After that devotees should perform Panchamruta Puja by offering flowers, Gandha, Deep, Naivedya, and Shringar. Then offer Kheer and Panchamrut as bhog. After which chant Aarti of Maa Siddhidatri and finish the Puja.
Mantra:
Maa Siddhidatri is worshipped by chanting Mantra,
-Om Devi Siddhidatryai Namah |
-Siddha Gandharva Yakshadyairasurairamarairapi |
Sevyamana Sada Bhuyat Siddhida Siddhidayini ||
Shubh Muhurat:
The Shubh Muhurat for Navami Tithi will begin at 06:58 AM and will end at 07:41 AM, on 24th October.
Image source : Team Spotboye