Navratri Colors 2020: Know Date-Wise colour list and the significance
Every day is celebrated nine forms of goddess Durga. People associate every colour with her.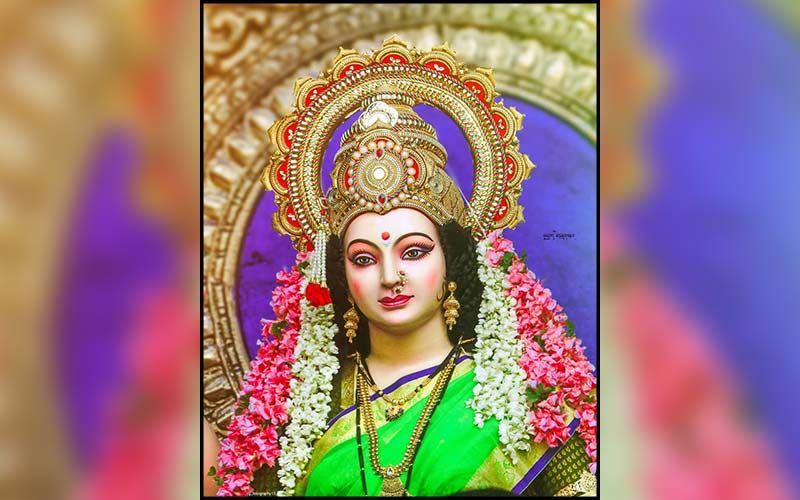 Navratri festival is just round the corner. People have started their preparation in full swing. This year though the festival will be celebrated at home apart from other years. But it has not dampen the spirit of celebration. Navratri is dedicated to goddess Durga. But do you know there are nine colours for every day with special significance.
Here's a guide to the colours which you can wear during this nine-day festival.
1. First day falls on October 17. One should wear yellow colour. Reason behind is that the colour is associated with happiness, bring cheer in homes.
2. Second day is for green colour. This day Parvati brahmachari avatar is worshipped and it is believed that she met lord Shiva on this day so green colour is wore. Green is representation of growth, energy.
3. Third day wear grey colour. Goddess Chandraghanta is born with half moon on her head. This symbolizes mood and ever ready to fight with demons.
4. Fourth day is for Devi Kushmanda. Her smile is very beautiful and believed that has enlighten sun. So orange colour is wore which brings happiness and positive vibe.
5. Devi Skandmata is worshipped on fifth day. She is seen holding baby in her lap which represents pure love of mother. Hence white colour.
6. Sixth day is incarnation of Devi katayani. She looks fierce and dangerous. Therefore, red colour is associated with her.
7. Devi kaalratri is worshipped on seventh day. She is also called kali and hence she is represented with royal Blue colour.
8. Eight day people wear pink colour. Devi Mahagauri is worshipped and she is represented with pink color which means freshness and hope
9. Devi Siddhidatri is worshipped on this day. She known for her knowledge and hence colour purple. Purple is representation of ambition and aspiration.
Are you excited after reading this colour guide. So, celebrate your festival wearing according to colour. Women wear different colors on every day. Bengali women especially love dressing up for this festival as this is very auspicuous for them.
Navratri 2020 gets super exciting this year with 9XM, India's favorite Hindi Music Channel, and its vibrant music label SpotlampE as they present their first original song from the much-awaited 9XM Indiefest, "Jab Jab Navratre Aave". Crooned by the award-winning singer Shreya Ghoshal, this song is perfect to get you in the groove of the festive season. "Jab Jab Navratre" Aave is one of the top 5 original songs sung by the best of Bollywood singers like Babul Supriyo, Amit Mishra, Ankit Tiwari, and Bhoomi Trivedi. Check it out!

Happy Navratri To Everyone!
Image source: Instagram/the.great.bappa