Prayers, Countless Memories & A Fond Farewell
Here's saluting 9X Media Managing Director Pradeep Guha's extraordinary accomplishments and his indefatigable spirit, in a prayer service that brings together family, friends, colleagues to reminisce and celebrate his remarkable life.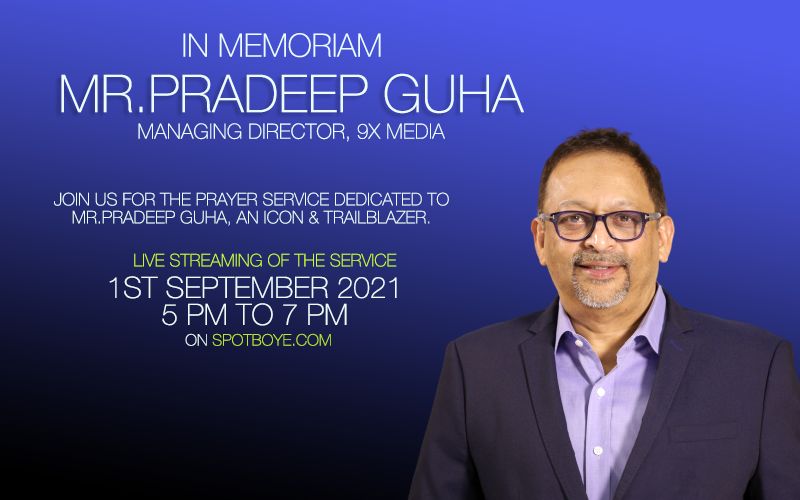 It is with fond memories of his accomplishments, his generosity and sheer brilliance, that we come together in our prayers for Pradeep Guha, Managing Director 9X Media, and a leader extraordinaire.
"When a great man dies, for years the light he leaves behind him, lies on the paths of men," said Henry W Longfellow. And so it was with Pradeep Guha.
Visionary and legend in his lifetime, Pradeep Guha, PG or Boss as he was famously known, leaves behind a memorable legacy for family, friends and colleagues to remember him by. Eulogies from peers continue to pour in, reminding us of the remarkable phenomenon that his life was.
Truly, a life of such distinction can best be marked by salutations celebrating him at this final farewell, where all those who held him dear will join in from different corners of the world to pay their respects on 1st September between 5 pm to 7 pm.
Click on the video link below for the Prayer Service live streaming