Rihanna Shares Summer Makeup Tutorial, Introduces The Cheeks Out Collection; Check It Out Here
Recently, multi-faceted Rihanna shared her makeup tutorial on her youtube page, which introduces the cheeks out collection. Give a read below for more info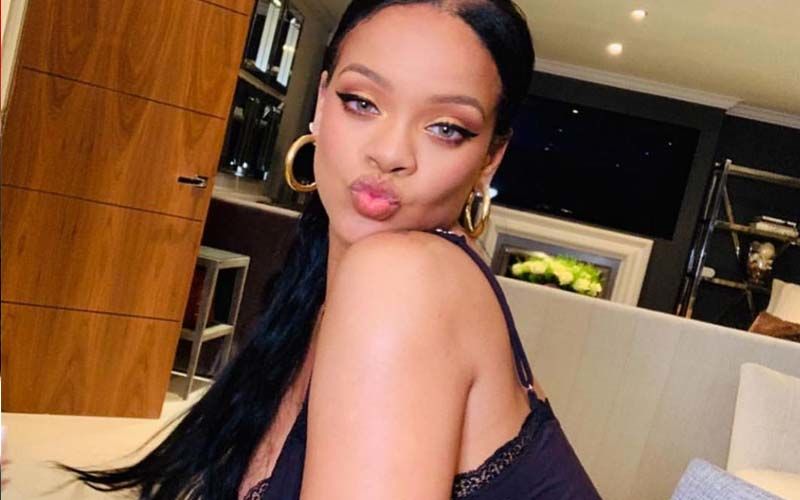 If you are also a beauty aficionado, then you must be aware of the multi-faceted artist Rihanna, who not only grooves you to good beats but also gives out some amazing makeup tips. Ever since the launch of her cosmetic product, Rihana has been on top of her beauty game. She is back with a bang along with her latest makeup tutorial.
In a recent video, which she shared on Youtube, Rihanna says "this is one of my favorite looks, and I've been rocking this for a minute now — no-makeup makeup look."
Steps:

Start with moisturizing your face like you usually do. Allow the product to absorb into your skin and then start working on base.
Now, take a buffing brush or concealer brush and dip it in your bronzer.
Dust off the excess product in case you're using a powder bronzer, and use your fingers if you use the cream variant for application. The warmth of your fingers helps to melt the product, allowing it to blend with your foundation. Make a fish pout and blend the product carefully.
Take your time, and don't forget your forehead part, blend it carefully if you want to look natural.
Now, take blush and apply it on your cheeks using a brush in a circular motion. Now go for your eyebrows, as they add dimension to your face.
Set it with your bronzer, so that it all comes together. Now take your cream blush on your fingertips and apply it on your lips. Make it perfect with a lipgloss or a lip popper of your choice and you are all set to go out.
Image Source: instagram/rihannaturkiyex