Shahid Kapoor's Wife Mira Rajput Reveals What She Does To Stay Fit
Mira recently made her instagram profile public. Where she usually shares glimpse of her life. Mira is also often snapped heading to gym with her hubby Shahid Kapoor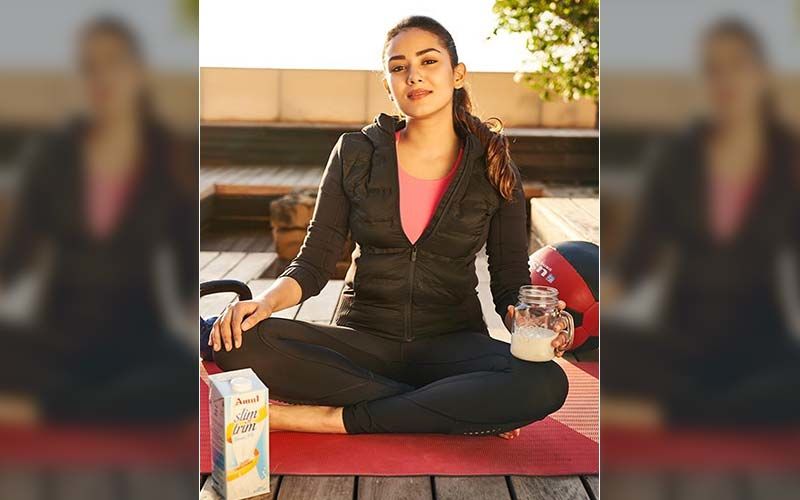 Shahid Kapoor's wife Mira Rajput, is one of the most popular star wives to follow. Right from what she wears to her glowing skin, to how she lost all that post delivery weight fans love to know each and everything about Mira Rajput.
Much to everyone's delight, Mira recently made her instagram profile public. Where she usually shares glimpse of her life. Mira is also often snapped heading to gym with her hubby Shahid Kapoor.
Giving us a glimpse into her fitness journey, she has revealed her fitness secret, that what she does to stay fit.
Here's what she does to stay fit:
Setting goals as per Body
Mira believes that, it's essential to accept your body after having a baby and then set goals as per body needs.
100- day walking challenge
Mira does the 100- day walking challenge as a part of her fitness regime. Walking is the utmost secret for her fitness.
Diet is really important
Mira loves to have lot of salads and fitness foods like finger millet and almonds to her diet. Mira keeps her snacks light and healthy which gives her a healthy and enough calories.
Hitting gym regularly
Mira never misses on gym session and has made it a part of her daily routine.
Settle for light snacks
The fitness foods like Finger millet, Almonds, Lentils, Fenugreek, carom, and sesame seeds and Dairy products are like her best friend in your weight loss journey.
Image Source: instagram/mira.kapoor