Sonam Kapoor Reveals Her Routine For A Makeup Cleanse That Involves Just Three Simple Steps; Are You Game?- Watch
If you still don't have a makeup cleansing routine, you might want to take a quick look at Sonam Kapoor's drill that will inspire you to have one. It just involves three simple steps and voila!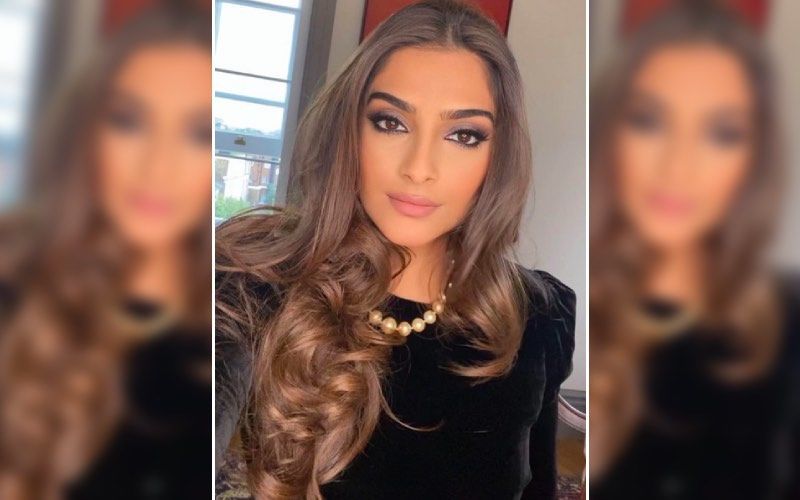 The daily mantra for many is 'work, sleep and repeat'. Well, just a reminder, you have to include a skincare routine in your daily process as well. If you are the one who directly crashes on the bed after a long day of work, then it is time for you to wake up! And if you're the one who just washes the face after applying good layers of makeup, then don't stop there. One really has to work through this skincare procedure that might be tedious but in the end, it will invigorate you and your skin.
Having said that, you're just three steps away from getting rid of those high-end makeup products on your skin. Here's the routine powdered by Sonam Kapoor. Not so long ago, the actor took to her gram and dropped her latest episode of 'Vanity Vignettes'. This time, she shared her makeup cleanse routine with her insta fam jam that involves only three steps. This skincare hack is easy AF! In the video, Sonam reveals that she removes her makeup with an oil-based remover called, L'Oréal Paris' Gentle. It takes off any type of eye makeup on your skin.
The next step is cleansing. The actor uses a cleansing balm from Skinesis which is 'a miracle and magical product' for her. She says the balm melts all the makeup away from the skin. It is an oil-based balm that is suited to any skin type. Talking about the final step of her routine, Mrs Kapoor Ahuja uses Cetaphil's cleanser that not only removes all the residue of the makeup but all the previous products that she used before removing the makeup.
Sonam Kapoor captioned the IGTV feed as, "Ep 7 My routine for a makeup cleanse after a long day involves just 3 simple steps. Every night I do this, my skin feels refreshed and is ready for a good night's sleep. What are your cleansing rituals? And how often do you cleanse your skin? Tell me your routine in the comments below!@lorealparis @skinesis @cetaphilus"
Image source: Instagram/ sonamkapoor