Want Smooth And Shiny Legs Like Bollywood Divas While Quarantined At Home? Here Are Some Tips On How To Shave Them Right
As the lockdown has left us with very little resources to groom ourselves, here are some tips on how to shave your legs right while quarantined at home in order to get smooth skin like Bollywood ladies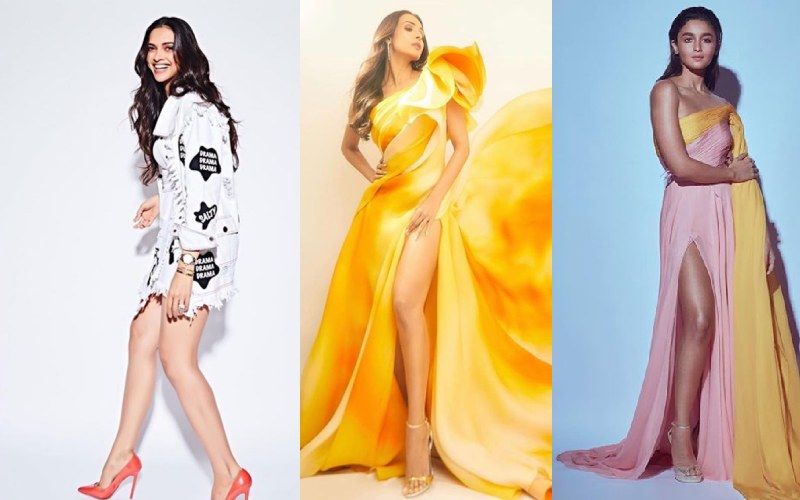 Deepika Padukone, Malaika Arora, Kareena Kapoor Khan, Alia Bhatt and all the ladies of tinsel town have such gorgeous bodies, wondered how? Of course, genes play a pivotal role, but let's just give them credit for taking good care of their skin. While they do pay attention to their faces, we always get titillated by the long and shiny legs that they flaunt with much grace. Want to know how they achieve it? Well, here are some tips. Considering the lockdown has left us with very little resources to groom ourselves, all we can go is shave our legs while quarantined at home to get smooth and shiny skin. Unless you are some beauty expert who has all the equipment to wax your legs while quarantined, shaving is the best possible way to get clean legs.
We bring you some tips on how to shave your legs right. We all are aware of the nightmare the razor brings with it. The hard and brittle hair that grows post the shave, makes us cringe. But if we take the right measures, we can avoid the same. First and foremost, we need to pick and choose the right kind of razor that we use on our bodies. Second, we need to scrub our limbs before pulling the razor. It helps remove the dead skin and also exposes the in-growth which otherwise would be hard to remove using the razor. If you don't have a scrub, one can make use of baking soda as it works finely on the skin of all types.
The next thing is the direction in which we move the razor. It is important to understand the direction of your hair growth and you need to use the razor in the opposite direction in order to get rid of the tiniest hair on your legs. You also need to make sure to use a shaving cream or soap while using the razor.
Go on ladies, shine like a diamond!
Image Source: Instagram/malaikaaroraofficial/deepikapadukone/aliaabhatt