Womens Day Special: Bollywood Divas Who Are An Inspiration For Every Woman Out There
On the occassion of International Womens day, lets salute the powerful womens of the B-town, who left inspiring marks on our lives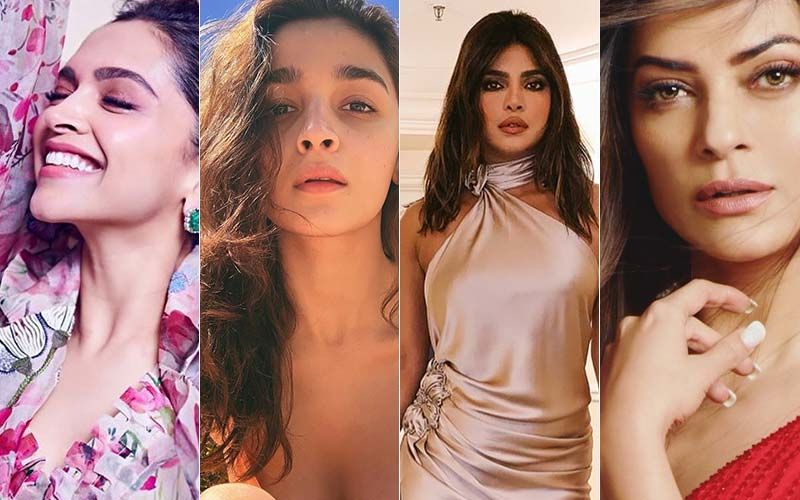 Bollywood Celebs have always captured our interests and raised our curiosity, in both reel and real life. Not only they ignite our emotions with their acting skills, but some of them have also left their inspiring marks on our lives. On the occasion of International Womens day, lets salute these powerful women of the Industry.
Deepika Padukone
Deepika is the ultimate superstar. Words like Calm, composed, poised, elegant and classy describes her totally. The thing which makes her strong is that she battled depression and had the courage to come out in the open and talk about it. She made people understand what depression really is.
Priyanka Chopra
Earlier Priyanka was declared the most beautiful woman in the world, and went on to become a Bollywood star, she was just an average kid with her own problems. Once in a US school she was called "browny" by fellow students, and was trolled for being an Indian. And now only through her acting skills, but also her singing talent, she has gained immense recognition worldwide.
Alia Bhatt
Alia Bhatt is just 23, and her acting skill is enough to leave anyone impressed. Alia has proved her mettle by showcasing her awesome acting skills in movies like Highway and Udta Punjab. She never used her father name for getting success in the industry, she did all by her own. She has worked in each and every movie of hers with full dedication, and is an inspiration to many.
Sushmita Sen
In a society where blood relations and getting married at the right age have always been a important topic, there woman like Sushmita Sen broke all such traditions like this. This 44-year-old star is a happily single mom, who has adopted two beautiful daughters. Sushmita Sen is an independent woman, who does not shy away from expressing her views on anything and everything.
Image Source: instagram/deepikapadukone/priyankachopra/aliaabhatt/sushmitasen47