'Vikun Taak': New Trailer Of Chunkey Pandey's Marathi Debut Film Is Out Now
'Vikun Taak' is Chunky Pandey's debut in Marathi Debut film and the rib-tickling teaser is out now.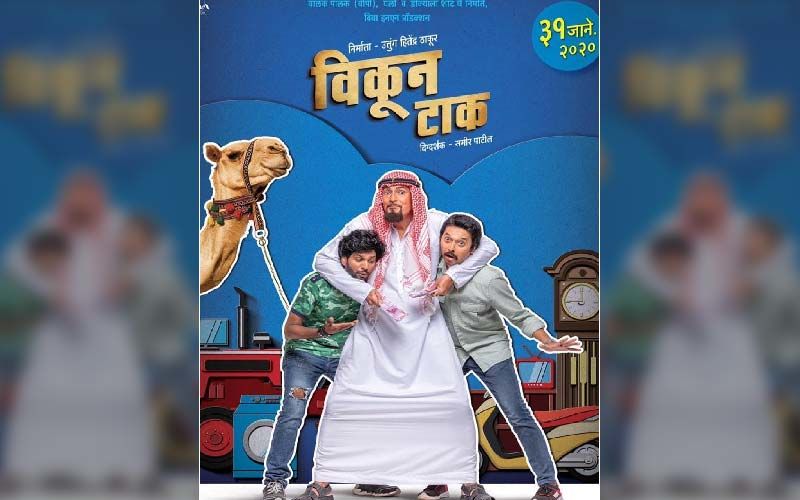 'Vikun Taak' is Chunky Pandey's debut in Marathi films and it has created a buzz in social media. The makers have already got fans going gung ho over the film with their exciting and crazy posters. Now the Official Teaser of the film is out and we cannot stop laughing.
The member of the cast and popular actress Rujuta Deshmukh shared the teaser on her Instagram handle.
The fun teaser begins with a Shivraj Waichal getting an idea to earn money. He keeps selling and reselling stuff. Rohit Mane and Shivraj Waichal running a scrap online business in the name 'Bhangarwala.com'. Some sales are ethical, some questionable but some highly illegal. This story is about how he gets trapped into selling his kidneys. Chunkey Pandey plays the role of an Arab man who buys kidneys from Shivraj. The accent and double entendre seem familiar to his iconic character 'Akhri Pasta'.
The teaser is fully packed with laughter and gives us a glimpse into the craziness in the film. Uttung Thakur has produced this film and it is his consecutive third path-breaking film after 'Balak Palak' and 'Yellow'. Sameer Patil of 'Poshter Boyz' and 'Poshter Girlz' is the director of the film. Thus we know a riot of laughter is about to break as the film releases across Maharashtra on 31st January 2020.
The film stars Chunky Panday, Rujuta Deshmukh, Radha Sagar, Hrishikesh Joshi, Shivraj Waichal, Varsha Dandale, Rohit Mane, and Sameer Chaugule.



image source:-instagram/rujutadeshmukhofficial