Holi 2020: Top 5 Marathi Holi Songs To Set The Groove For Your Party This Year
What is a holi without the best Marathi groove? Heres a pick of top 5 Marathi Holi songs!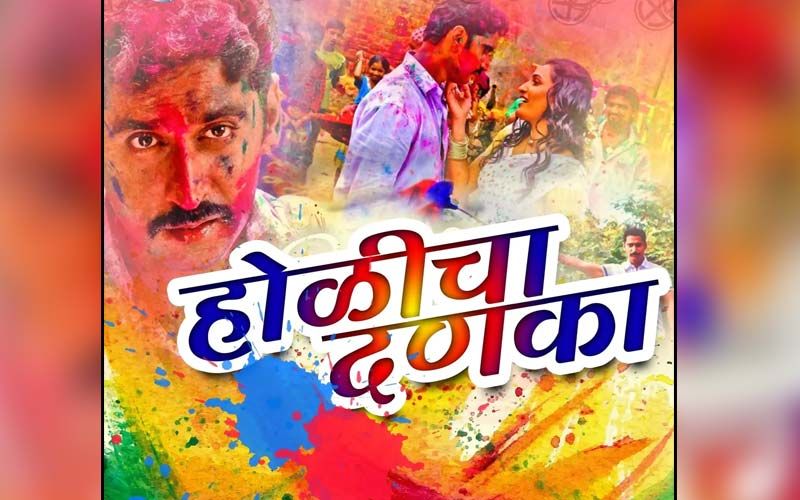 Tired of the Rang Barse being played on Holi every year? This year give your DJ the Spotboye playlist of best Marathi Holi songs. Enjoy the festival of Holi with the best Holi songs from superhit Marathi movies. Choose your favorite track or just watch the songs back to back!
Kheltana Rang Bai Holicha:
A classic lavani that has been a hit in the Marathi industry has been a Holi essential for more than two decades! Every aunty with a dancing passion will get on the dance floor on holi when the DJ plays this song.
Ala Holicha San Lai Bhari:
Ritiesh Deshmukh is not just a superhit star for Bollywood. His Marathi films have given the audience the best of entertainment. One of the best things Ritiesh has given Marathi fans is songs that set the groove for every festival! The Holi song Ala Holicha San Lai Bhari featuring Ritiesh and Genelia with Radhika Apte is always on the top of every Holi playlist.
Holicha Danka:
Chinmay Mandlekar's Singham like swag in the movie Vijay Aso with Namrata Gaikwad was loved by everyone, but this film became immortal with the superhit holi song Holicha Danka! This song has the typical gully dance appeal to it, every Marathi fan will swoon on the beats after a sip of the thandaai.
Aali Thumkat Naar:
Aadarsh Shinde has spun his magic in the Aali Thumkat Naar from Mumbai Pune Mumbai 3. Featuring superstars Swwapnil Joshi and Mukta Barve, the song topped all charts for at least a year. It is by far the best Marathi celebration song, be it for Holi or Ganpati or Navratri. It will certainly add a spark to your Holi party!
Zingaat:
The extremely high octane dance number Zingaat from the Marathi film Sairat had the nation dancing to its beats. Music composers, Ajay and Atul, worked their magic in this track, so much that Bollywood was inspired to make a remake of the film in Hindi.
Let's make the most of this year with our family and friends with the best of Marathi songs!
image source:-youtube