'Chandramukhi': Prasad Oak's Next Directorial Based On Vishwas Patil's Novel Coming Soon To The Silver Screen
A political drama presented by producer Akshay Badrapurkar, based on Vishwas Patil's novel by the same name, helmed by Prasad Oak to hit the screens this year.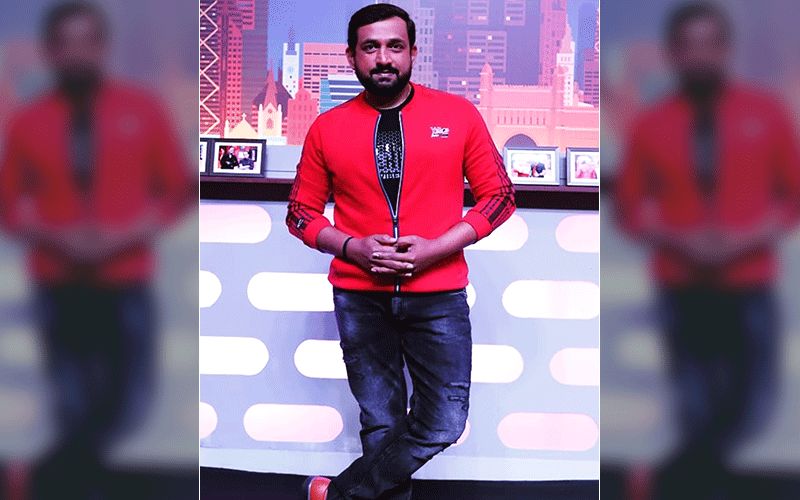 Vishwas Patil unraveled the story of a female politician in his book 'Chandramukhi'. The bestseller novel will now be adapted in a film by Prasad Oak. The film goes by the same name and its screenplay is written by the perfectionist Chinmay Mandlekar. Presented by Akshay Vilas Bardapurkar, Planet Marathi and Golden Ratio Films, check out the first look of the film 'Chandramukhi'.
While unveiling the poster of, "तो ध्येयधुरंधर राजकारणी ती तमाशातली शुक्राची चांदणी लाल दिवा आणि घुंगरांच्या गुंतावळीची ही राजकीय रशीली कहाणी...!!! विश्वास पाटील यांच्या कादंबरीवर आधारित संगीतकार अजय-अतुल या जोडीसोबत प्रथमच. माझं नवं दिग्दर्शकीय पाऊल...!!! लवकरच...!!! @akshaybardapurkar @chinmay_d_mandlekar @planet.marathi @goldenratiofilmsg @ajayatulofficial @sanjaymemane @manjiri_oak #vishwaspatil #chandramukhi #planetmarathi #prasadoak #akshaybardapurkar #चंद्रमुखी".
The film revolves around the story of a female dancer who was also a politician. The worlds of Tamasha and Politics unite here at 'Chandramukhi'. While we don't know who is the actress in the role of 'Chandramukhi', the film brings together the best talent across the industry. Music for the film is given by 'Sairat' fame duo Ajay-Atul. The Cinematography for 'Chandramukhi' is of Sanjay Memane. This film has been produced by Planet Marathi's Akshay Bardapurkar & Golden Ratio Films.
This is Prasad Oak's next directorial after 'Hirkani' and 'Gulabjaam'. The trio of Prasad Oak, Chinmay Mandlekar and Sanjay Memane is reuniting again after 'Hirkani', so we are sure that the audience is in for sure treat to the eyes.



image source:-instagram/oakprasad