'Ekda Kay Jhala': Sumeet Raghavan Will Share Screenspace with Urmila Kothare In Saleel Kulkarni's Next
Sumeet Raghavan, Urmila Kothare and Saleel Kulkarni collaborate for an upcoming Marathi film revolving around children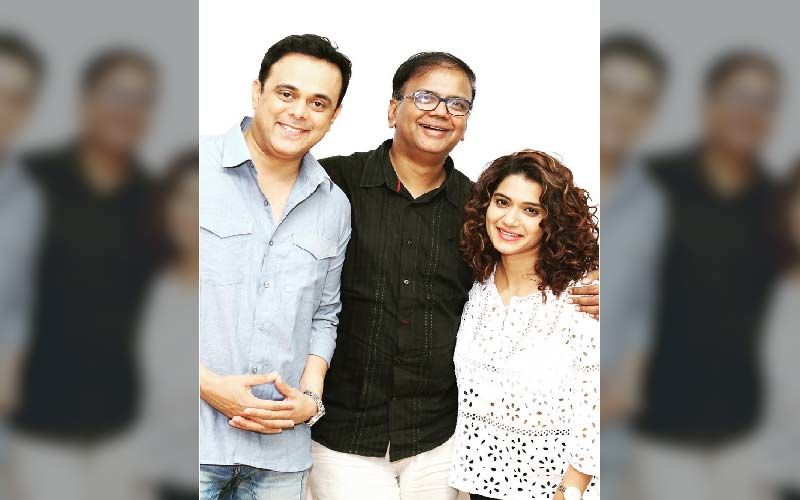 Sumeet Raghavan and Saleel Kulkarni recently released the poster of their upcoming film 'Ekday Kay Jhala'. This film revolves around children and commenced shoot on 25th December on account of Christmas. Now we also know that Urmila Kothare will also be a part of this film. Urmila posted a behind the scenes shot from the sets of the film shoot.
Urmila captions it as, "#EkdaKayZala", lost in intense thoughts, Urmila and Sumeet are working together, from the looks of it, they seem to be reading the scripts of the film. We can definitely say that the duo will be magnificent on the silver screen if they perform with this intensity!
Sumeet who is famous as Sahil Sarabhai from 'Sarabhai Vs Sarabhai', Saleel Kulkarni who is a favorite amongst children because of 'Ayushawar Bolu Kahi', 'Chintoo', Chintoo 2', Monkey Baat' and more, have joined hands Urmila Kothare, a new mom, and a talented actress of Marathi film industry.
'Ayushawar Bolu Kahi' fame Saleel Kulkarni has given several hard-hitting films like, 'Bandya Ani Baby', 'Haay Kaay, Naay Kay', 'Anandi Anand', 'Housefull', 'BIOSCOPE ', and 'Wedding Cha Shinema', Saleel is a directorial mastermind. His musical talent and passion for storytelling come across in his films and musical shows evidently.
It will be an interesting piece of art to witness the trio of Saleel, Sumeet and Urmila in this collaboration on the silver screen. Children are surely in for a treat to the eyes.



image source:-instagram/urmilakothare/dr.saleel_kulkarni