'Ibhrat': Sanjay Shejval And Shilpa Thakrey's Raw Enticing Romance Hits Silver Screens This February
Sanjay Shejval And Shilpa Thakrey in a sensuous romance in upcoming film 'Ibhrat'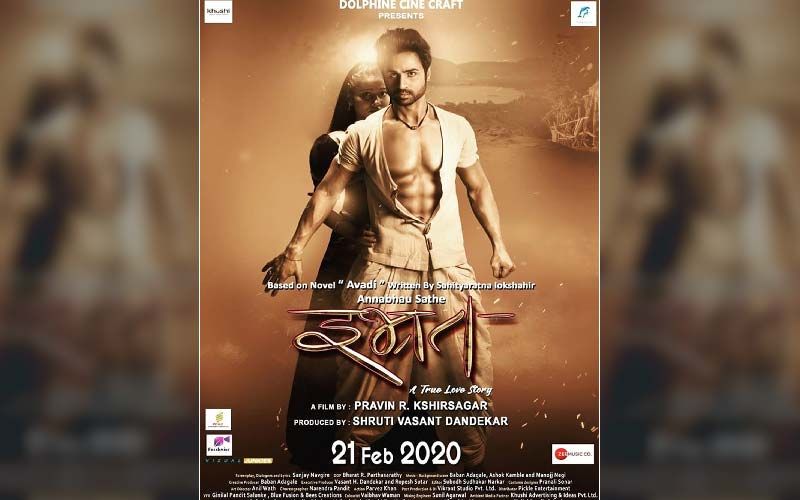 Dolphine Cine Crafts and Shruti Dandekar present Pravin Khirsagar's bold new romantic story that depicts the raw enticing romance between two young lovers of rural Maharashtra. This captivating love story is written by Sanjay Navgire who has worked on films like 'Redu' and Tattad'.
The film's story is based on the real-life story of two lovers from rural Maharashtra. It revolves around defending the honor of your love against the world, society and its shallow systems.
The lead of the film, Sanjay Shejwal, debuted in Marathi film world with 'Saubhagya' in 2012. 'Prem Pahila Vahila', 'Laxmi Tuzyavina' and 'Tatva', directed by Arun Nalawade, are some of his key works.
He took it to Facebook to share the poster of the film announcing the release date, दोन कोवळ्या जीवांची, मल्हार मायाच्या प्रीतीची!! इभ्रत - २१ फेब्रुवारी २०२० पासून जवळच्या सिनेमागृहात.. @ibhratthefilm #ibhrat #21feb2020 #sixpack #horse #horsesriding #sixpackabs #fitness #ibhratthefilm #malhar #newtrendsetter #marathifilm #marathimovie #marathistars #marathicelebs #marathiactors #actor #love #actorslife #indianactor #sannjjoy #sanjayshejwal"
The film will evoke romance, sensuous chemistry, love, emotions and the struggles of true love.
Sanjay Shejval, Shilpa Thackeray, Suresh Biswakarma will be seen in important roles in 'Ibhrat'. Meanwhile, the story of Ibhrat is penned by Annabhau Sathe, Subodh Narkar and Anil Wath have given a finish to the story. The film is set to release on 21st February nationwide with Pickle Entertainment.



image source:-facebook/Sanjayshejwal19