'Jiu - Swarajya Kanika': Pritam SK Patil's Next Is A Historic Period Drama On The Life Of Queen 'Jijamata'
Pritam Patil's 'Jiu - Swarajya Kanika' joins the wave of period films in Marathi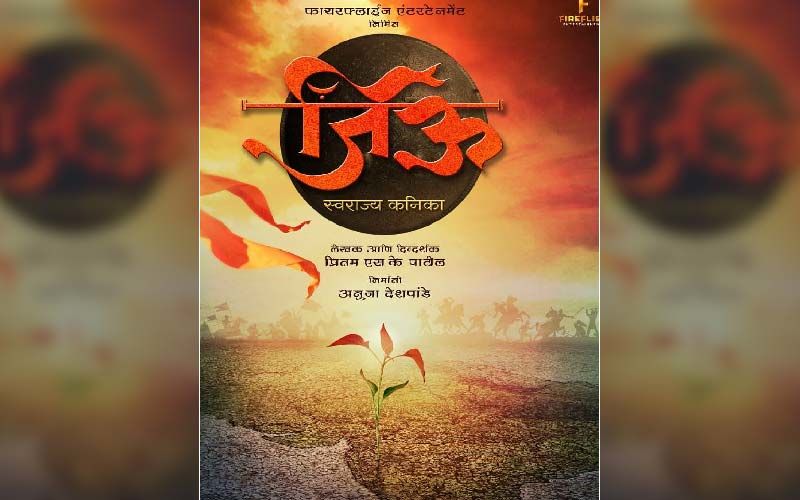 With 'Tanhaji - The Unsung Warrior', 'Fatteshikast', 'Farzand', Hirkani', and many more historic films released around the Maratha chapters of history, 'Khichik' director Pritam SK Patil is bringing to light the most important chapter about the mother of Marathi bhoomi, 'Jijau'. The title of the film is 'Jiu - Swarajya Kanika' and the first look is launched on social media by the makers.
Pritam writes, " सह्य स्वराज्य स्वामिनी,पुण्य प्रतिष्ठापिनी, छत्रपती जननी, मातोश्री जिजामाता साहेब ह्यांच्या पुण्यास्मृतीला मानाचा त्रिवार मुजरा! आपला ३ रा फिल्म असाच प्रेम आणि आशीर्वाद असुद्या 'Jiu - Swarajya Kanika Production House :- Fireflies Entertainment Producer :- Anuja Deshpande Writer/ Director : - Pritam Sk Patil Story / Concept :- Anuja Deshpande".
The film 'Jiu - Swarajya Kanika', has a tagline that fits the description of Jijamata, it says, 'Swarajyacha Parvachi Chahul'. Jijamata indeed was the beginning of the movement of 'Swarajya'. She was the visionary and Shivaji Maharaj was the conqueror of her vision.
The first look shows a plant blooming into the 'Kesari' color of the 'Maratha flag' in the cracked land shaped like the map of India. There is a distant war going on in the horizons and the picture inspires grandeur.
Anuja Deshpande and Fireflies Entertainment present this historical film coming to theatres soon in 2020. Pritam already established himself as a talented filmmaker in Siddharth Jadhav and Prathamesh Parab starrer 'Khichik'. After this debut film, he is also coming soon with his next film 'Doctor Doctor' starring Prathamesh Parab and Parth Bhalerao. With this next film, Pritam is not just establishing his diversity as a producer but also his expertise in making sensible commercial cinema.



image source:-instagram/pritamsk.patil