'Vegali Vaat': Yogesh Soman And Geetanjali Kulkarni To Star In This Upcoming Marathi Film
An inspiring new Marathi film to bring father-daughter relations on the platform of the silver screen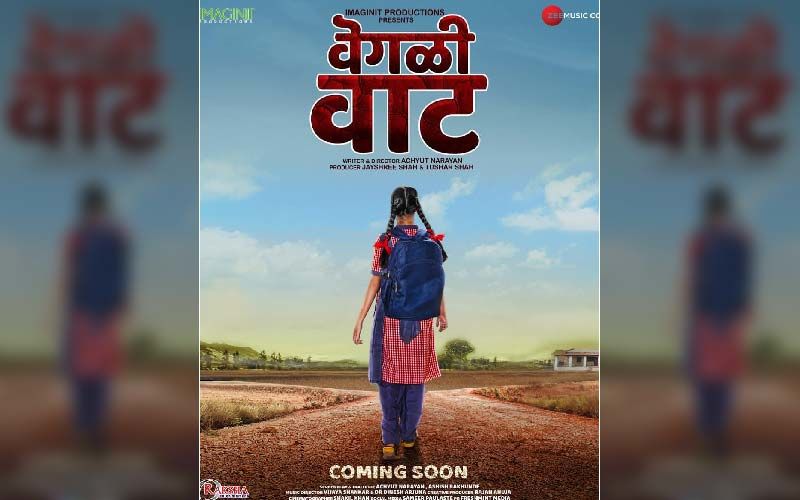 Achyut Narayan, a renowned screenplay writer, and director at Imaginit Productions are presenting his upcoming Marathi film, 'Vegali Vaat'. Starring some of the talented Marathi actors like Yogesh Soman and Geetanjali Kulkarni, this film throws light on the sensitive relation of a father with his daughter. Paving her own way from societal issues, inevitable problems and tragedies, the story is about how Sonu finds herself!
The poster of the film shared by the makers has already created a buzz in social media. To keep the excitement going, the makers of the film are sharing character posters of the important players in the plot. The teasers have further piqued your curiosity to watch the film.
The first poster of the film displayed the title of the film with a backdrop featuring a girl showing her back to the audience, who is dressed in her school uniform. The current posters reveal the dilemma of each of the characters in the journey of 'Sonu'.
Yogesh Soman has established himself as a talented actor in the film 'Drishyam', 'Faster Fene', 'Ye Re Ye Re Paisa', and 'Lagi Toh Chhagi'. He will play the role of Sonu's teacher, friend, mentor, and guide. Last seen in 'Anandi Gopal' in a challenging role, Geetanjali Kulkarni is all set to take us on an emotional journey of Sonu as she plays her teacher.
Achyut Narayan's debut directorial 'Vegali Vaat' is produced under the banner of Imaginit Productions and also produced by Jayshree Shah and Tushar Shah. Slated to release soon the film takes you on a journey of Sonu's untraversed path.



image source:-instagram/vegalivaatmovie