Aai Kuthe Kaay Karte, August 09th, 2021, Written Updates Of Full Episode: Kanchan Falls Sick After Seeing Aniruddha And Avinash's Fight
Aai Kuthe Kaay Karte, August 09th, 2021, Written Updates Of Full Episode- Kanchan falls sick after seeing Aniruddha and Avinash's fight. As Arundhati is getting herself together in her new life, Anagha visits Arundhati.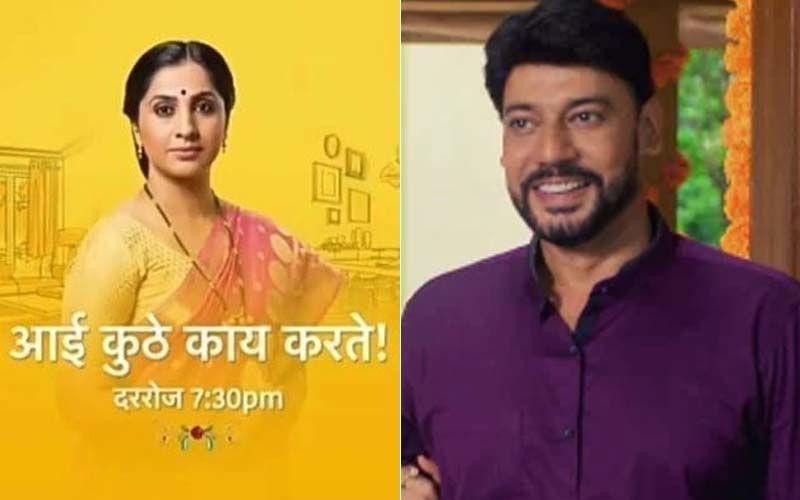 As she gets back to her mother's house after the divorce, Arundhati faces taunts from her neighbors. But not being her previous self, Arundhati confronts them with courage, making them shut their mouth. Back at the Samruddhi bungalow, Avinash asks Appa and Kanchan Tai to stay with him for a while. Misunderstanding his request, Aniruddha lashes at him, saying that he wants to separate Aai and Appa from him. As he lashes at him more, Avinash also confronts him and both get into a fight. Seeing them hurts Kanchan's feelings. And as she gets stressed from that, Kanchan falls sick, the next day.
Now, in today's Aai Kuthe Kaay Karte episode, Abhishek checks Kanchan and says that she has a viral fever and there's no need for further tests. As he leaves Kanchan requests Aniruddha and Avinash not to fight with each other. Both brothers break down seeing the state their mother is in. Aniruddha and Avinash swear to their mother that they won't ever fight again. Aniruddha gets emotional saying that he doesn't have anyone besides his family and if one more person leaves him, then he won't be able to live. Further, both brothers take care of their mother as she rests on the bed.
Meanwhile, as Gauri appears in front of her, Sanjana asks her how Arundhati is. Saying that she's good, Gauri tells her that she'll be visiting her once or twice a week. Sanjana then asks her to go live with her forever. As Gauri replies that she will if Yash decides to, Sanjana and Gauri get into a minor skirmish. Sanjana says that everyone is overacting Arundhati's divorce. To which Gauri confronts her saying that she's just jealous that the Deshmukh hasn't forgotten about Arundhati even when she left the house. Sanjana clearly states that she doesn't like that Aniruddha cares more for his family than her. As their verbal fight ends, Sanjana gets a call which changes her mood completely. In a happy mood, she tells Gauri no one's opinion matters anymore as only a few days are left for her divorce.
Back at Samruddhai bungalow, Appa seems to be missing Arundhati so much as he asks her for his glasses as usual. As he says it'll take long or won't be enough to change his habit, Avi asks him to stay as he is. Meanwhile, Yash and Isha appear from their room. Both have a sibling fight over a minor topic. As they run around the house, Yash bumps into Sanjana who appears out of nowhere. Sanjana calls him immature and as Yash confronts her, Avi stops him from increasing the issue. Avi then asks Sanjana, not to interfere in their sibling business as she is the one coming from outside. Replying to him Sanjana says that she knows more about this family, as she was present here for all those years that he was gone. Avi stands speechless as she brings out that topic.
Back at Vidya Tai's place, Arundhati cleans the house even though her mother asks her not to. Further, Arundhati tells her mother and brother that she'll also be lending economical help in the house as she's earning money. Vidya Tai gets angry at her for bringing such a topic. Arundhati tries to explain everything, at that moment Anagha enters the house. Anagha asks Arundhati about her health and they both talk about her Yoga class as Anagha wants to start it near Arundhati as well. Further, as Vidya Tai goes into the kitchen, Anagha tells Arundhati that Abhi came to her house. Telling her everything that happened, Anagha promises Arundhati that she'll also visit her once or twice a week. As Anagha leaves, both Arundhati and her mother talk about Abhi's misfortune that he lost a sweet girl like Anagha.
Image source: instagram/aai_kuthe_kay_karte_official/SpotboyE