Aai Kuthe Kaay Karte, August 10th, 2021, Written Updates Of Full Episode: Sahil Consoles Isha After Her Parents Get Divorced
Aai Kuthe Kaay Karte, August 10th, 2021, Written Updates Of Full Episode: Sahil Consoles Isha After Her Parents Get Divorced - Arundhati strengthens her will in order to move forward in her life.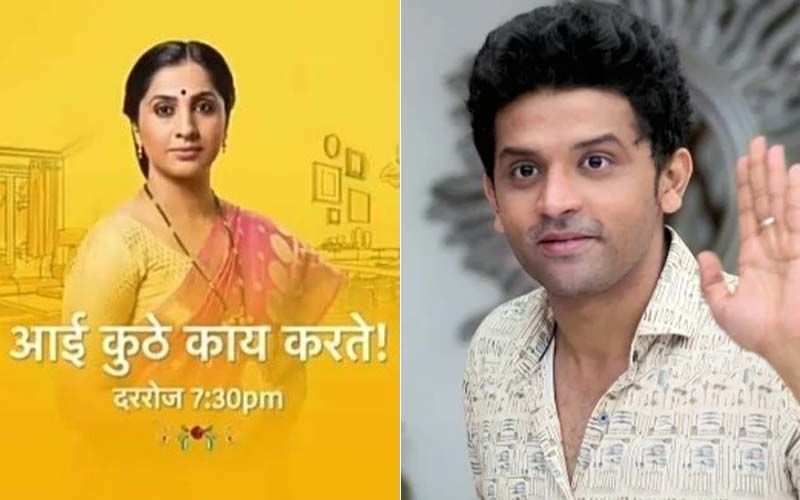 Sajana gets her divorce date confirmed and rushes to Samruddhi bungalow to let Aniruddha know. As she enters the home, she bumps into Yash and spoils the mood of everyone. Meanwhile, Anagha visits Arundhati to see how she is. Both have a heartfelt conversation.
Now, in today's Aai Kuthe Kaay Karte episode, as Anagha leaves the house, Arundhati sits to practice her singing. She strums the strings of Tanpura and hums a soothing Raga. As she goes on with her practice, Arundhati starts getting flashbacks from her last day as Aniruddha's wife. How everyone reacted to her decision, what happened during the time she was leaving Samruddhi bungalow, and what happened at the court, she keeps getting distracted with all these thoughts. Wiping her tears, Arundhati strengthens herself saying that she'll have to put the past behind and move forward. She tells herself that she needs to try living life to its fullest till the last breath, she needs to stay a strong woman, unlike a helpless woman.
Back at Samruddhi bungalow, Sanjana criticizes Avinash for not being present for his family over the years. After that, she tells Aniruddha about the confirmation of her divorce date and asks him to tag along with her. Aniruddha tells her that she doesn't need to remind him, as they have talked about it before. Sanjana then asks Aniruddha where his mother is. As he tells her that she's sick, Sanjana asks if she should give her something to heal faster. At that moment, Vishakha replies to her saying that she needs Kadha. Saying that Arundhati used to prepare an immunity booster Kadha, Vishakha asks Sanjana to make it as well. They both have a quarrel after which Sanjana leaves the house.
Meanwhile, Sahil meets Isha in the garden. Isha and he have a deep conversation about their mothers. As Isha starts grieving over her mother's divorce, Sahil comforts her. Consoling her, Sahil tells her about how he is living his life without his mother who died when he was in 4th grade. Both get to the conclusion that the pain of living far away or not having a mother is unbearable for a child at any age. Then Sahil starts discussing their future and how he wants to give his kids a whole family. Then after having a heartfelt talk, Sahil accompanies Isha to her home. Back at Vidya Tai's place, Arundhati and her mother sit and praise Sudhir's thoughtfulness. While they are talking, Nihar comes home chanting "aunt aunt". Excited to meet his aunt, Nihar has a sweet conversation with his aunt Arundhati. As he is also living without a mother, Arundhati promises him that she'll complete his every wish, as he's one of her own children to her.
Back at the Deshmukh family, Appa and Avinash have a heartfelt conversation about Arundhati. While they are talking, Kanchan appears in front of them although she's sick. She asks Appa about Isha and gets to know that Isha has gone to meet Sahil. Kanchan starts worrying, but Appa tells her not to worry as she's informed Arundhati about it. Isha suddenly appears in the house with Sahil, at that moment. Sahil says hi to everyone and Isha introduces him to her uncle Avinash. Sahil greets Avinash and displays his humorous behavior in front of him. As he messes up after some time, Sahil quietly leaves, bidding everyone goodbye. But while leaving, he bumps into Yash who is returning from the studio.




Image Source: Instagram/aai_kuthe_kay_karte_official, hotstar