Aai Kuthe Kaay Karte, August 17th, 2021, Written Updates Of Full Episode: Abhishek Asks Arundhati To Come Home After The Operation
Aai Kuthe Kaay Karte, August 17th, 2021, Written Updates Of Full Episode: Abhishek Asks Arundhati To Come Home After The Operation - Sanjana gets upset with this decision, as Aniruddha also agrees to this decision with everyone.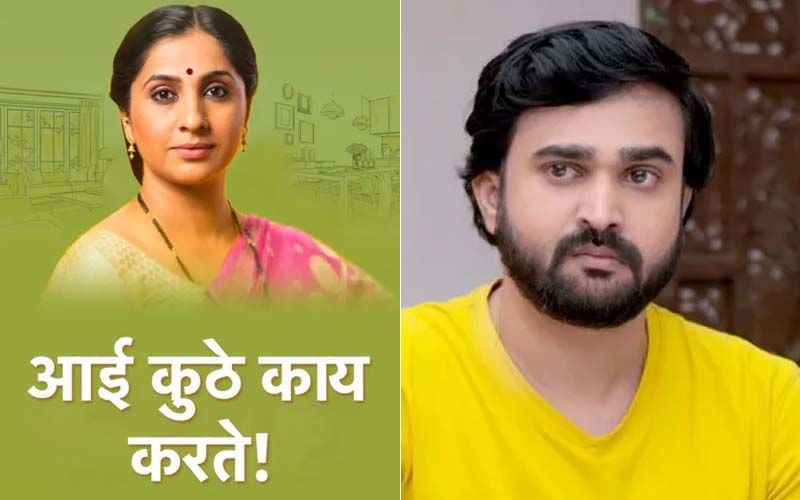 Arundhati gets surprised as Anagha pays her a surprise visit, offering her a new job just when she was worried about her economical crisis. Arundhati quickly accepts the job even though it is far from her mother's house and thanks Anagha for the opportunity. Meanwhile, Sanjana being the only person who's excited about her wedding with Aniruddha goes shopping with him. On the other hand, Arundhati visits Dr. Vasudha's clinic with Abhi.
Now, in today's Aai Kuthe Kaay Karte episode, Dr. Vasudha tells Arundhati that her reports are normal, after checking them. Dr. Vasudha then suggests Arundhati get her surgery done on the next day only. As Arundhati seems to hesitate a bit, Dr. Vasudha explains to her all the details of the surgery and what care should she take post-operation. She then leaves to her staff. Abhishek then consults Arundhati and tells her not to worry about anything, as Arundhati worries about the cost of operation as well. Then Abhi asks Arundhati to come to the Samruddhi bungalow after her operation, as it would be convenient for her. Arundhati tells him, that she'll think about it.
At Samruddhi bungalow, Avinash gives Kanchan a leg massage, as her legs hurt. Then Avinash, Appa, and Kanchan Aai talk about Avi's cooking. Kanchan complains about Neelima's laziness and tells Avinash that she's scolded her well. As their conversation goes further, Avi tells Kanchan that he's decided to leave. As Kanchan tries to stop him, Avi tells her that it would be bothersome for Aniruddha if he stays there any longer. As Appa also tries to stop him, Avi tells him that he'll be visiting them every weekend. Then the three of them start talking about how Aniruddha's behavior has changed and how they are responsible for it. Kanchan blames herself for not having taught her son a lesson in time. Avi tells them that even though he has changed, but he still loves his brother and he doesn't want anything from the property. While they talk about how Aniruddh always gets by with everything, Aniruddha returns from his interview with a long face. As Avi asks him about the interview, Aniruddha tells him how it went and goes to his room in frustration.
On the other hand, Arundhati returns to her mother from the hospital. She tells her mother and Sudhir, everything that Dr. Vasudha told her. As they get worried, Arundhati asks them not to worry, as Abhi will also be with her at the hospital. As Arundhati tells her mother what Abhi said, Vidya Tai tells her that she doesn't mind if she decides to stay at her former in-laws if it's convenient for her. Back at Samruddhi bungalow, Abhi tells everyone what happened at the hospital. As he tells everyone that he's asked Arundhati to come home, everyone agrees with him. But as he says that she hasn't decided yet, Kanchan volunteers visit Arundhati's mother to take care of Arundhati. After that Isha and Kanchan request, Avi and Appa to request Arundhati. But Appa asks them to directly bring Arundhati home without asking. And as Kanchan tries to call Arundhati's mother, Sanjana appears in front of them with food. Ignoring her, everyone gets back to calling Arundhati's mother. Aniruddha also comes from his room and Abhi explains everything. As Abhi tells him that they've decided to bring Arundhati home after her operation, Aniruddha quickly agrees with them. Sanjana gets upset hearing that Arundhati will be back in this house. As she interferes with this matter, Kanchan confronts her. Further, Avi and Isha also try to explain everything to Aniruddha, but Aniruddha says that he's already said yes. Then they start deciding about Arundhati's room. Upset with all that is happening, Sanjana decides to get married to Aniruddha as soon as possible. Back at Vidya Tai's place, Arundhati and her mother have a nice talk as Arundhati asks her mother not to worry.




Image source: Hotstar