Aai Kuthe Kaay Karte, August 18th, 2021, Written Updates Of Full Episode: Arundhati's Surgery Is A Success
Aai Kuthe Kaay Karte, August 18th, 2021, Written Updates Of Full Episode: Arundhati's Surgery Is A Success - On the other hand, Avinash and Sanjana get into a heated argument.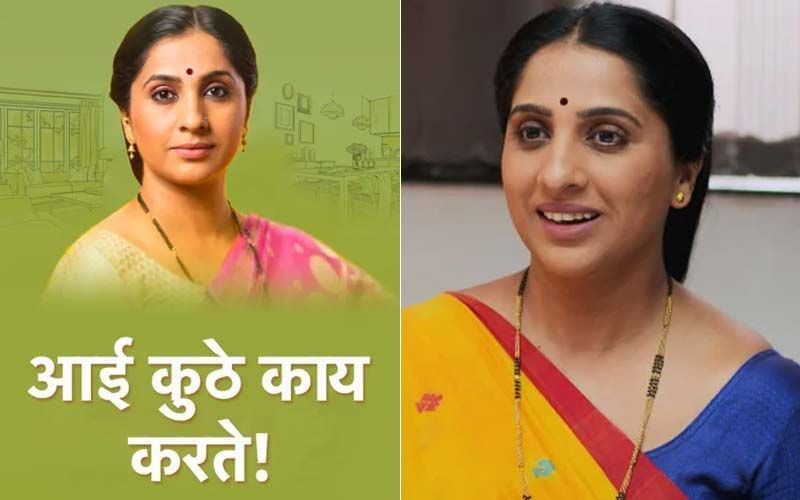 Dr. Vasudha advises Arundhati to get admitted the next day, as her test reports are normal. Dr. Vasudha then tells Arundhati all the details of the operation, as Arundhati seems to be a bit worried about it. Abhishek then asks Arundhati to come home after the operation. To which Arundhati replies, saying that she'll think about it. Further, they both return home. Arundhati tells her mother everything. Back at Samruddhi bungalow, Abhi tells everyone what happened and tells them his idea about bringing Arundhati home after the operation. Everyone along with Aniruddha agrees with his idea, but Sanjana seems to be upset about Aniruddha's decision.
Now, in today's Aai Kuthe Kaay Karte episode, Kanchan scolds Vimal as she doesn't prepare breakfast for everyone. But giving everyone a shock, Neelima comes out of the kitchen with a tiffin box for Abhi. Appa and Kanchan get shocked as they know about Neelima's culinary skills. And her making the breakfast for everyone puts everyone into worry. Abhi appears from his room and Neelima quickly gives him the tiffin that she prepared for him. As Appa asks Abhi not to take a risk, Abhi tries to give the tiffin back. But Neelima insists on giving him the tiffin. Further, Isha and Yash also come into the living room, and Neelima gets back to preparing their coffee. As they also get shocked, everyone criticizes Neelima's cooking skill, while she creates chaos in the kitchen. Yash quickly realizes that Kanchan Ajji is behind this and asks her if she's scolded Neelima. Kanchan agrees with him and tells everyone to let her try, as they try to stop Neelima. Then Abhi asks for everyone's leave, as he's leaving for the hospital. Yash and Isha ask him if they should come with him to take care of their mother. But Abhi tells them not to as the hospital won't allow them. Abhi then assures them that he'll take good care of her. Then Kanchan asks Abhi to bring Arundhati home after the operation. And while leaving, Kanchan gives Abhi the ember and asks him to tell Arundhati that she's praying for her.
Back at Vidya Tai's place, Arundhati gets ready for the operation. As she packs the bag, her mother tells her not to worry as everything will be alright. Arundhati then leaves with Sudhir and as they wait for the taxi, Anagha appears in front of them with her car. Anagha tells Arundhati that Abhi told her about Arundhati's operation, thus she came to pick her up, knowing that she won't ask for anyone's help. Back at Samruddhi bungalow, Avinash and Yash return from the grocery shopping and have a nice talk outside, Gauri's place. Gauri appears in front of them and the three of them have a nice conversation which gets interrupted by Sanjana. Sanjana blames Avinash for having ulterior motives behind staying with his family for this long. Avi tries to tell her that he's not interested in property at all. But Sanjana keeps bombarding him with accusations and tells him that she'll make sure that Avi and Neelima get out of this house. Avinash then confronts Sanjana putting her own game against her. He tells her that he only stayed there because the house needed someone who'll look after everyone. He then asks her, if she wants to stay away from this family then why is she struggling so much to become a part of it. This only means that rather than living in a small apartment Sanjana wants to live in a big bungalow and she might be the one who wants the property. Further, Avinash tells Sanjana that he's changed his decision and that he'll stay in the Samruddhi bungalow for as much time as he wants.
Back at the hospital, Abhi and Anagha wait to hear the result of the operation. As Abhi seems to be worried, Anagha comforts him, asking him not to worry. After a while, Dr. Vasudha comes and tells them that the operation was a success. She then asks Abhi to take proper care of Arundhati as he'll be taking her home. She also tells them that Arundhati will be staying under observation in the hospital for one or two days. Further, Dr. Vasudha leaves both of them and goes to her cabin and Abhi informs the family about Arundhati's operation.




Image Source: Instagram/aai_kuthe_kay_karte_official, hotstar