Aai Kuthe Kaay Karte, August 19th, 2021, Written Updates Of Full Episode- Anagha Turns Down Abhishek's Proposal
Aai Kuthe Kaay Karte, August 19th, 2021, Written Updates Of Full Episode- Anagha Turns Down Abhishek's Proposal - Arundhati on the other hand refuses to go back to her former in-laws, after her operation.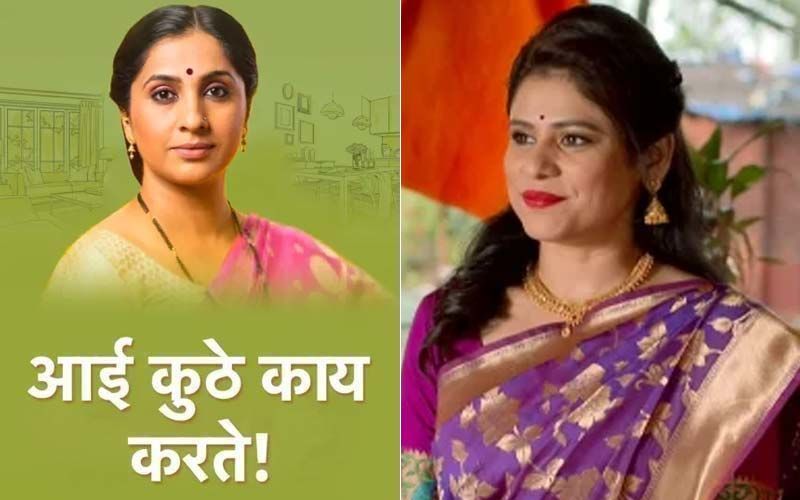 Arundhati gets ready for her operation and Anagha picks her up from her house. Meanwhile, at Samruddhi bungalow, Kanchan asks Abhishek to bring Arundhati back home, after her operation, no matter if she tries to refuse. Anagha and Abhi wait at the hospital and Dr. Vasudha returns from the operation theatre with good news. Dr. Vasudha tells them that Arundhati's operation went successfully and everything is fine, but she'll have to stay under observation for one or two days.
Now, in today's Aai Kuthe Kaay Karte episode, Arundhati gets transferred to another ward after the operation. Dr. Vasudha asks her about how she's feeling and tells her what care she needs to take now. Then she asks Arundhati not to worry as she's surrounded by people who care a lot for her. Then Dr. Vasudha takes Abhi with her to show him the reports and tell him what medicine, Arundhati needs. Anagha then asks Arundhati how she is. And as she says she's fine, Anagha asks her to take a rest, while Abhi watches them from behind.
At Samruddhi bungalow, Neelima complains about Vimal at Kanchan Aai. She then tries to suggest some changes in the cooking products they use at home. But knowing that how costly that change is, Kanchan asks Neelima not to suggest anything. After a while, Avinash appears from his room, asking for vegetables. Avi then tells his mother that he's decided to lend some money to the family from this month. Hearing that, Neelima quickly reacts saying why? As she tries to refuse, Avinash tells her that he can also lend some help to her parents, if she wants. Then, the telephone rings, and Neelima picks it up. As he's called to inform everyone, Abhi tells Neelima that Arundhati's operation was a success. Kanchan quickly grabs the phone from Neelima's hand and asks Abhi about Arundhati's health. She also asks Abhi to bring her home even if she tries to refuse. Aniruddha and Sanjana enter the home while Kanchan is talking to Abhi.
Aniruddha also feels happy that Arundhati's operation went great. Sanjana then tries to poke her nose in their talk, thus Avi intentionally says that they should tell Arundhati as soon as possible. Sanjana gets upset with this decision and as she tries to show her opinion, Kanchan insults her saying that no one needs her opinion.
Back at the hospital, Anagha asks Abhi to go home and eat something as he hasn't eaten anything, the whole day. Further, Abhi asks Anagha if she's still angry with him. Anagha tells him that she doesn't think about that now. Abhi then tells her that he still hasn't forgotten her and won't ever be able to. And as he asks her how is she able to help his mother after everything that's happened. Anagha then tells him that she knows what Arundhati has been through, thus she won't ever leave her side. Abhi then asks her if she would give him another chance, as he also needs her in his life. Anagha then gets the flashbacks from the past and just when it looks like she's about to hold Abhi's hand. Anagha walks away from him, turning him down.
The next morning, Avi and Yash have a nice conversation about Yash's career. When the topic moves to Arundhati. Avi tells Yash how Arundhati used to sing while working and that Yash has gained most of his characters from his mother. As he says that, Aniruddha appears criticizing Yash. Further, Yash gets into a quarrel with Aniruddha, but Avi calms the situation. Back at the hospital, Dr. Vasudha asks Arundhati about her health and tells her that she's prescribed the medicines about everything. Then Dr. Vasudha tells Abhi that he can take Arudnhati home on the same day, as he assures her that he'll take proper care of her. Anagha then asks Arundhati to come to her house, but Arundhati refuses. Then Abhi asks her to return to the bungalow, but Arundhati insists on going to her mother's house. Thus, after trying for a while, Abhi agrees with Arundhati to take her to her mother's house. He then informs Yash about this.
Further, Aniruddha is going for a job interview, Avi wishes him luck and asks him a question. He asks Aniruddha that would he have been able to cut ties with Sanjana if Arundhati had decided to come back to him, forgiving everything. Aniruddha stands speechless and Avi asks him to think thoroughly before doing anything in his life.




Image Source: Instagram/aai_kuthe_kay_karte_official, hotstar