Aai Kuthe Kaay Karte, August 20th, 2021, Written Updates Of Full Episode: Sanjana Get Jealous Of Attention Arundhati Gets From The Family
Aai Kuthe Kaay Karte, August 20th, 2021, Written Updates Of Full Episode- Arundhati returns to her mother's house. Meanwhile, Sanjana feels jealous of everyone caring for Arundhati.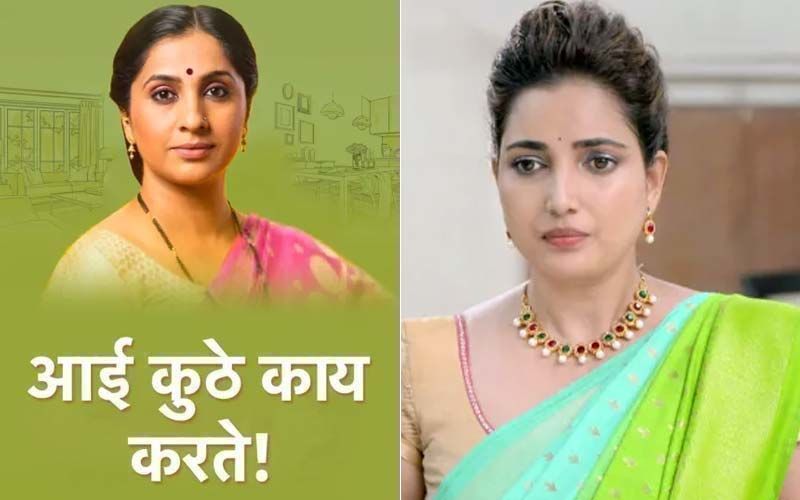 After the operation, Dr. Vasudha keeps Arundhati under observation, for one day. During that time, Abhishek and Anagha look after her. On the next day, Dr. Vasudha agrees to give Arundhati discharge, as Abhi assures her that he'll take the utmost care of his mother. Further, Abhishek asks her to come to the bungalow with him, but Arundhati insists on going back to her mother's house.
Now, in today's Aai Kuthe Kaay Karte episode, Abhishek and Anagha take Arundhati to her mother's house. While entering the house, Abhi yells at Nihar as he gets too excited to see his aunt. Further, he apologizes to him for reacting that way, as Nihar feels sad. Then Arundhati introduces Anagha to Nihar and before Anagha gets a chance to say hi, Nihar calls her sister-in-law. Further, he keeps talking about missing Abhi's engagement, as he says that he'll definitely attend Abhi and Anagha's wedding, Vidya Tai asks Nihar to shut up as the situation gets awkward. Anagha then asks Nihar about his standard and what subjects does he like. Then everyone has a good conversation, as Nihar says he wants to be a doctor. Abhi promises Nihar that he'll guide him and Arundhati also assures him that they're always there if he needs anything. After that, Anagha asks for leave and leaves with Abhi as she asks him if he needs a lift. As they leave, Arundhati tells her mother that those two are made for each other. Vidya Tai also assures her that if they're meant to be together, they'll get together no matter what happens.
After a while, Gauri and Yash have a talk with Arundhati and tell her that they're visiting her tomorrow. Yash is doesn't like Arundhati's decision of going back to her mother's place, as he worries that his grandmother won't be able to take proper care of her due to her own health problems and the house is also small compared to the bungalow. Gauri then tells him that she would've brought her to her place if Sanjana would've not been there. Sanjana appears there at that moment and hears it. She then asks Gauri if she wants her to leave the house. Then Sanjana gets into an argument with Yash and Gauri, as she feels that everyone is over caring for Arundhati. As Yash tells her that he'll care for his mother as much as he wants and she doesn't have a right to say anything. Sanjana tells him that everyone will have to work for her as well once she becomes a part of their family. Yash goes away and Gauri follows him, leaving Sanjana alone.
During bedtime, Nihar tells Arundhati, the stories from his online classes. While sitting, Vidya Tai remembers Arundhati's medicines. Seeing that she forgot, Vidya Tai herself stands up to give her the medicines. But seeing that her legs hurt, Nihar grabs the bag and gives Arundhati, her medicines. He then goes outside to play with his friends. Arundhati then talks with Sudhir, advising him to get married once again. Sudhir explains his point on why doesn't he want to get married once again. As he solely wants to dedicate his life to his son, Arundhati understands him and doesn't insist any further. Sudhir then goes outside to call Nihar. Meanwhile, Arundhati feels bad for making her mother take care of her although she has her own health issues.
The next morning, Appa searches for Kanchan everywhere in the house. Avinash then asks him for tea and Appa calls Vimal for breakfast. Vimal complains about Avi not letting her do the work, as he prepares the food himself. Further, Appa searches for Kanchan and as he asks Avi and Isha, both of them try to distract him by telling him not to worry. But Appa seems to be worried as Kanchan leaves without telling him where she's going.



Image source: Hotstar