Aai Kuthe Kaay Karte, August 5, 2021, Written Updates Of Full Episode: Arundhati Holds In Her Tears But Deshmukh's Can't Stop Missing Her
Aai Kuthe Kaay Karte, August 5, 2021, Written Updates Of Full Episode: Arundhati Holds In Her Tears But Deshmukh's Can't Stop Missing Her. Desperate to hear her voice, the Deshmukh family calls Arundhati, the next day.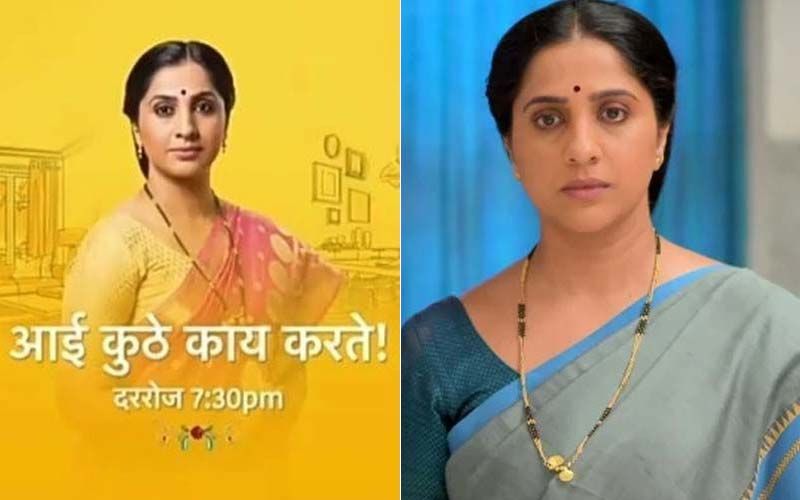 Arundhati and Aniruddha are finally separated. But the shock of what happened has affected both of them. While Arundhati tries to get a hold of herself, Aniruddha seems to be stuck in shock. Finding her crying outside the court, Yash takes Arundhati to her mother's house. Her mother, brother, and Devika welcome her. Devika gives Arundhati the moral support that she needs, but while leaving she brings up the topic of Arundhati's surgery which makes Arundhati's mother scared.
Now, in today's Aai Kuthe Kaay Karte episode, Arundhati explains to her mother that nothing is serious. Then Devika leaves, asking Arundhati to take care of herself. After she leaves, Yash asks Arundhati to look after herself, when Arundhati's mother asks him to stay for few days. Telling her that he can't, Yash assures his maternal-grandmother that he'll be visiting her now and then. Then they have a small talk after which, Vidya Tai apologizes to Yash for not being able to attend his engagement. Telling her that there's no need to apologize, Yash shows Gauri and his photo to his grandmother and uncle. After that Yash leaves the house. After a while, as Arundhati's mother makes tea for her, Sudhir also leaves the home to buy groceries.
Back at the Samruddhi bungalow, Vishaka prepares dinner and asks everyone to gather. As she's still in shock, Kanchan refuses to eat but agrees after everyone asks her. After a while, Yash returns from home and everyone starts asking him about Arundhati. Not knowing that he went with Arundhati, Isha gets angry at Yash. Yash explains that it would've been bad for both Arundhati and Isha if they would've been together at that moment. Yash then assures her to take her to Arundhati, tomorrow. Being angry Isha says that she'll go herself. After that Abhi brings Aniruddha to eat. As he also refuses to eat, Avinash asks him to eat a little bit. Everyone gathers to the dining table. Everyone feels it hard to slide a bit down their throat as they're still in shock. But most of all, Aniruddha seems not to be getting out of it. Seeing her father's condition after divorce, Isha cries and runs away.
Meanwhile, at Arundhati's maternal home, Arundhati sits for dinner with her mother and brother. While eating, her mother cries about her daughter's misfortune, saying that how could this happen to an innocent woman such as her daughter. Arundhati stops her from crying and feeds her the food, as she refuses to eat as well. Returning to her mother, Arundhati assures her that she'll take good care of her and her brother. She also says that she'll live a more happy life, cherishing all the good things she has.
The next morning, the Deshmukh's seem to be distressed, not seeing Arundhati's face in the morning. Meanwhile, as Arundhati does the house chores, her mother asks her to take a rest. And while they are talking, Arundhati gets a call from Kanchan. Saying that she's called to hear her voice, Kanchan and Arundhati have a heart-warming talk with each other. While talking to Appa, she also asks him to take his medicines daily. While they are talking Isha appears and says she wants to talk to her mother. While talking to her, Isha breaks down and tells Arundhati that she's going to visit her today. Arundhati asks her to come after finishing her studies and both have an emotional conversation.


Image source: Hotstar