Aai Kuthe Kaay Karte, August 6, 2021, Written Updates Of Full Episode: Children Visit Arundhati At Her Mother's House
Aai Kuthe Kaay Karte, August 6, 2021, Written Updates Of Full Episode: Children Visit Arundhati At Her Mother's House - As Yash brings Gauri along with him, Vidya Tai adores her grand-daughter in-law.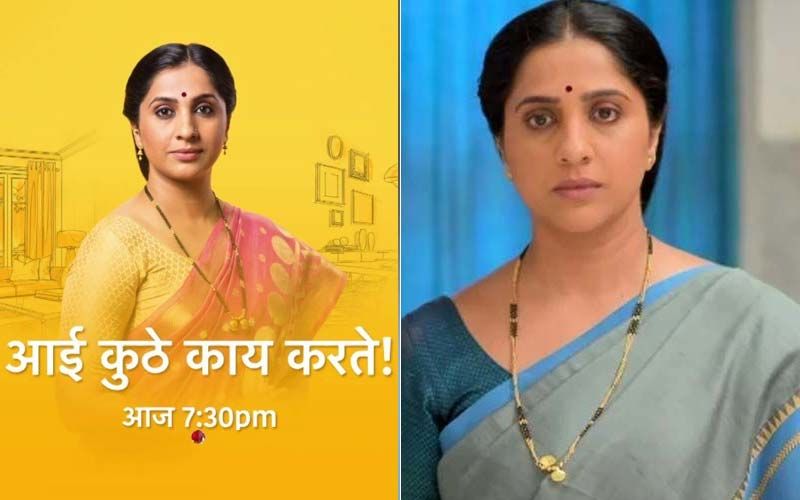 After officially getting separated from Aniruddha, Arundhati returns to her mother's house. The void formed due to Arundhati leaving the house haunts the Deshmukh family. As the Deshmukhs try to recuperate from this shock, Arundhati's mother grieves over her daughter's misfortune. Arundhati gets a hold of herself and her family. The next day, she starts doing the house chores, getting herself busy to get distracted from what has happened. While doing that, Arundhati gets a call from Kanchan and has a heartwarming talk with her, Appa, and Isha.
Now, in today's Aai Kuthe Kaay Karte episode, Vimal arrives at Samruddhi bungalow while the Deshmukhs are talking with Arundhati. Wanting to talk with her, Vimal also gets emotional while talking with Arundhati. Further, while talking with Kanchan, Arundhati ensures her that she'll visit her soon and hangs up the call. Arundhati then has a serious conversation with her mother, as Vidya Tai feels bad for Kanchan's state of mind. Arundhati says that everyone will gradually get used to her absence in the house.
Back at Samruddhi bungalow, Vishakha asks Kanchan about Vimal's salary. Aniruddha appears there at that moment and misunderstands what Vishakha is saying. Thinking that she wants to humiliate him, Aniruddha tells her that he's just lost his job and has not become bankrupt. Vishakha explains to him that she was just concerned as no one would want to talk about this in such a situation. Further, as Vishakha goes to prepare breakfast, Sanjana appears with sandwiches for everyone. Kanchan humiliates her, saying that they don't eat this stuff for their breakfast. As Sanjana asks the Deshmukhs to do whatever they want with those sandwiches, Neelima steps in and says that they won't throw them away. And while further talking with Sanjana, Neelima says that she and Avinash have decided to stay at Samruddhi bungalow. Her sentence makes everyone get concerned along with Avinash.
Meanwhile, Arundhati practices her singing when her mother brings her a neck chain. Saying that she doesn't like her neck being empty, Arundhati's mother asks her to wear the neck chain. At that moment, surprising them, the children appear in front of Arundhati and her mother. Yash also brings Gauri along with him to introduce her to his grandmother. Isha makes fun of him for being an excited groom and gets into a fight with him. Vidya Tai adores her grand-daughter in-law. And as Yash tries to boast about her, Isha and Abhi make fun of him.
After a while, Aniruddha visits Sanjana as she asks him to. Sanjana tries to tell Aniruddha that Avinash has ulterior motives for returning home. Aniruddha refuses to acknowledge her saying that he knows Avinash and he is not like that. Sanjana tells him that although he might not be like that, his wife might manipulate him for the property. Aniruddha denies what Sanjana is saying and tries to get back home. Sanjana stops him by asking him to stay a while longer as no one is at home. As Aniruddha asks where Gauri is? Sanjana tells him that she's gone to meet Arundhati. Meanwhile, Arundhati has quality time with her children. After talking for a while, Yash brings out the main reason for visiting Arundhati. He then hands over her laptop to Arundhati, which she forgot to bring with her. Then, they start talking about her singing classes.
Image source: instagram/aai_kuthe_kay_karte_official/IMDb/SpotboyE