Aai Kuthe Kaay Karte, December 1st, 2021, Written Updates Of Full Episode: Arundhati Tells Ashutosh Why She Has No Desire To Enter A New Relationship
Aai Kuthe Kaay Karte, December 1st, 2021, Written Updates Of Full Episode: Arundhati Tells Ashutosh Why She Has No Desire To Enter A New Relationship. Later, Sanjana Shows Her Distress Of Not Having A Job.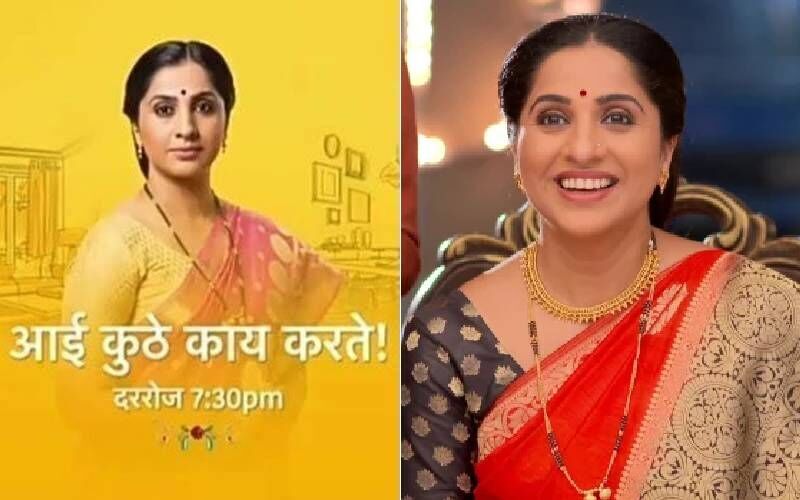 Arundhati says to Ashutosh that she is comfortable traveling alone and there is no need for him to drop her. Further, she tells him the reasons that why she has no desire to enter into a new relationship. Within these twenty-six years, her life is completely transformed and she has so many responsibilities. However, she has no time to care for new relations. She convinces Ashutosh and takes his leave.

As she reached Samridhi Mansion, she asks Kanchan and Vinayakrao about the dinner they had? Anirudh again teases her and she gives a befitting reply. She asks about Yash, Vinayakrao says that he is not feeling well so is sleeping. The moment she tries to go to his room, Anagha and Abhishek enter, Arundhati very apologetically says to Anagha if she would have been known that she is coming so she might come earlier. To which Abhishek again shows his anger on her new assignment and again misbehaves with Arundhati. Anagha stops him from creating any scene and asks to take their leave. Kanchan interrupts and asks Arundhati that when she will start the preparations, now, Anirudh interrupts and suggests to Kanchan that she should take help of Sanjana, as she has experience of managing big events, instead of Arundhati. Then, Arundhati says sarcastically that if she would take responsibility for Kanchan and Vinayakrao's one-time food facility will be a great help, which makes Anirudh speechless.
Sanjana shares her concern about Nikhil with Anirudh that she wants to admit Nikhil into the hostel. Anirudh proposes to let him stay with us but Sanjana given many adverse reasons out of which primary is Nikhil likes Arundhati and he roams around her which she does not like. While discussing all this, she also says that she has identified a few residential schools but the fees are so high and show her distress of not having a job.
Ashutosh discusses the plan of celebrating a reunion with his college friends and plan of opening a residential music school with his mother Sulekha. He wants to fulfill his father's dream of a residential music school where the new talents will get groomed properly, whereas, many will get opportunities. He says that Nitin has identified a few properties and he wants that Sulekha must also visit with him the places and final. She further asks about the manpower also, Ashutosh says he has enough resources and as they will step up will collaborate with the talents as well, Sulekha gets convinced with his plan and asks him to proceed.
While jogging Anirudh falls and hurts his chin. Arundhati tries to find out his whereabouts to which he shows his arrogance but Arundhati again gives him a befitting reply to which Sanjana gets irritated. Stay tuned for more updates on your favorite TV show - Aai Kuthe Kaay Karte.