Aai Kuthe Kaay Karte, July 08th, 2021, Written Updates Of Full Episode: Shekhar Gathers CCTV Footage From Ankita's Hospital To Prove Her Wrong
Aai Kuthe Kaay Karte, July 08th, 2021, Written Updates Of Full Episode: Shekhar Gathers CCTV Footage From Ankita's Hospital To Prove Her Wrong - Abhishek plays an act with Ankita to make her spill out the truth.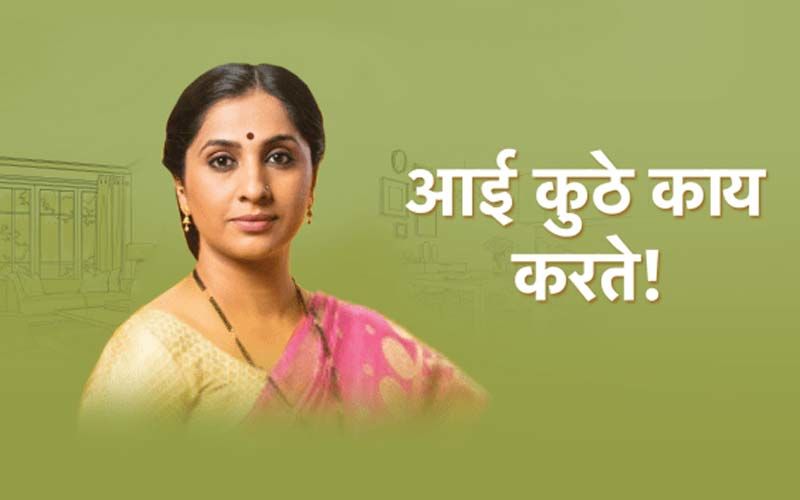 When Ankita and Aniruddha leave for work, Shekhar enters the Samruddhi bungalow and tells the Deshmukhs what he has found. Telling them that Ankita and mother are surely lying about Ankita's suicide attempt, Shekhar asks Abhi to make Ankita confess it somehow. Thus, getting back early, Abhi waits for Ankita and acts nicely with her.
Now, in today's Aai Kuthe Kaay Karte episode, Abhi asks Ankita if he can join her hospital. Being happy with how Abhi is acting, Ankita says yes right away. She tells him that he won't even have to work as he'll be the owner of the hospital and also asks Abhi to leave the house with her. Abhi agrees with her and asks her to call her mother as he decides to let his decision known to everyone in the family.
Meanwhile, Shekhar secretly meets Yash and gives him a pen drive containing the CCTV footage from Ankita's hospital. Back at Samruddhi bungalow, Abhi gathers everyone in the living room, telling them that he's accepted Ankita and he'll be joining her hospital. Everyone asks him to think wisely, but Abhi acts like he doesn't care about them and he wants to get separated from them. And at that point, Ankita's mother appears in front of everyone, praising Abhi's decision. Kanchan feels devastated after hearing that Abhi wants to leave the family. She warns him, if he leaves then she'll attempt suicide. Saying that Kanchan takes pills from the shelf and tries eating them, but gets stopped by everyone. Ankita's mother tells everyone that, Kanchan couldn't do such a thing as everyone there will rush to the hospital to save her and if she really tries it, she'll file a complaint against her as attempting suicide is a crime.
Hearing that Kanchan again tries to take the pills, everyone stops her. And while convincing her, Abhi intentionally throws the box of pills in front of Ankita. Ankita picks it up and tells everyone that these are only anti-anxiety pills, it won't harm her. And when Kanchan asks her how, Ankita accidentally spills out the truth saying that she knows about it because she's a doctor and that she took only these pills while attempting suicide. Abhi catches her at that point. Knowing that they're in trouble Ankita's mother asks Ankita and Abhi to leave as Abhi had previously agreed to her. But not knowing that it was just an act, Ankita and her mother get caught by the Deshmukhs. And when Abhi tries to go into details, Ankita's mother tries to deny it saying that it wasn't how it happened. But having evidence against them, Abhi tells them that he has the CCTV footage from her hospital and asks Yash to play them. The CCTV footages show Ankita walking around finely although she told everyone that she's attempted suicide. Abhi tells her if she was overdosed with sleeping pills then how could she walk freely and why didn't anyone treat her with proper care. Being trapped, Ankita's mother tries escaping by saying that these clips don't prove anything. But having more evidence, Abhi tells her that he has recorded statements of her staff members. Everyone finally knows the truth, Ankita and her mother stand speechless in front of everyone.
Image source: Hotstar