Aai Kuthe Kaay Karte, July 15th, 2021, Written Updates Of Full Episode: Arundhati Decides What Will Be The Goal Of Her Life After Divorce
In today's episode of Aai Kuthe Kay Karte, Devika catches up with Arundhati on all the happenings at the Deshmukh family. Arundhati tells her that she is concerned about Abhi. Devika reminds her that this stress will take a toll on her health. She has to be mindful of her own age. Now that she will be independent, she needs to ensure that she never goes back to becoming a dependant and sick individual.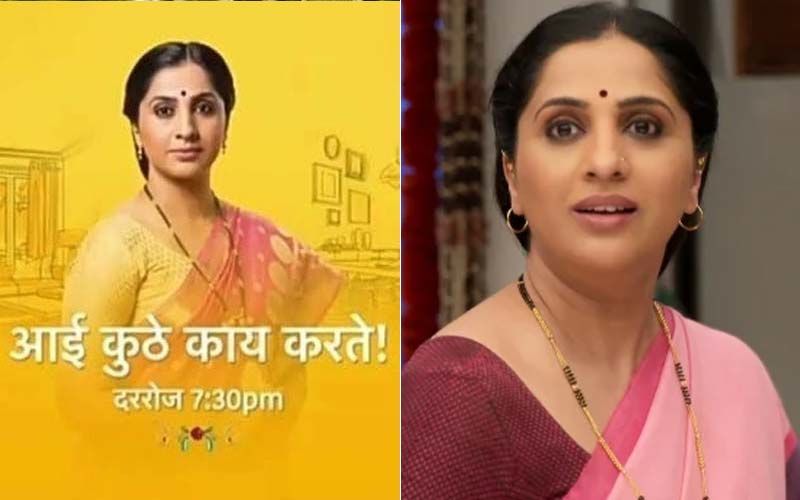 Arundhati is nervous about starting a new chapter of her life. She is concerned that she would not wake up to see her kids every day. Devika strengthens her mindset, she gears Arundhati for the challenges and perks of independent life. She tells her to not get attached to the family and their challenges now. Arundhati expresses her desire to complete her graduation now. Devika loves this idea and encourages Arundhati.
Meanwhile, Yash and Gauri get nostalgic remembering their meet-cute. Yash remembers how Isha has made the last year tolerable for him. When his family problems took a toll on his mind, he found solace in Gauri. Gauri too shares that she was lonely because of her inability to commit. Yash became her closest friend due to this.
Kanchan and Appa are hoping that Arundhati and Aniruddha will come together. Appa tells Kanchan how it will be a positive change for Arundhati to take control of her life. Devika and Kanchan start having a lovely banter and Appa too, starts pulling Kanchan's leg. After Devika leaves Kanchan gets angry about why she is here. Appa says the real reason for Devika being here is moral support to Arundhati.
Yash confesses to Gauri that he will never do a job. Gauri supports his dreams. She says it is more important to find a passion rather than a job. Yash says that he won't get married till he gets settled down. Gauri without a doubt agrees because she believes in his ability.
Gauri is still wondering how to convince Kanchan about her medical condition. Gauri's inability to give birth to a child will put their relationship in question. She wants to reveal the truth right away. But Yash convinces her to not do this.
Arundhati tells Vimal about the engagement and asks her to be ready with everything. They start planning the food for the day. Arundhati and Vimal discuss how the future will pan out.



Image source: Hotstar