Aai Kuthe Kaay Karte, July 20th, 2021, Written Updates Of Full Episode: Avinash Requests Aniruddha To Stop Arundhati From Leaving
Aai Kuthe Kaay Karte, July 20th, 2021, Written Updates Of Full Episode: Avinash Requests Aniruddha To Stop Arundhati From Leaving. Avinash returns to Samruddhi bungalow after 15 years and pleads to Aniruddha to stop Arundhati from leaving.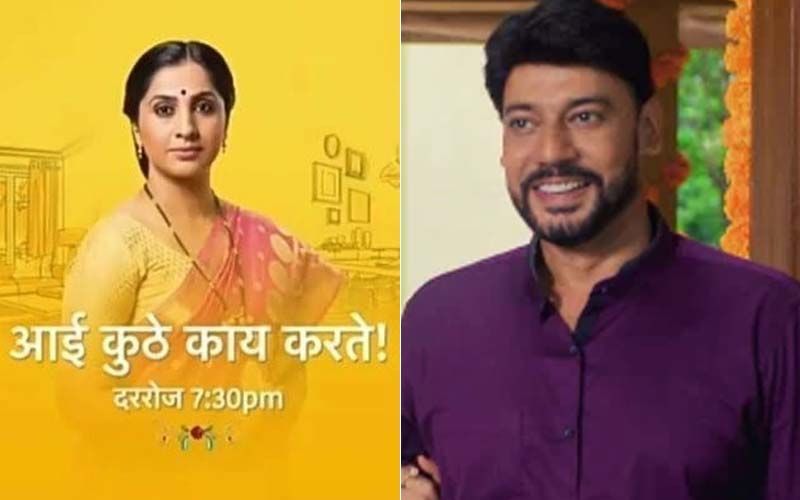 Past few days, a lot has happened in the Deshmukh family. Arundhati and Aniruddha's divorce date has been confirmed. Seeing that she'll be leaving the house soon, Arundhati proposed Yash's engagement with Gauri. Everyone agrees to it, including Gauri's mother and father. And now the day of engagement has finally come. On the day of engagement, the Deshmukh family gets surprised as Aniruddha's younger brother Avinash shows after 15 years.
Now, in today's Aai Kuthe Kaay Karte episode, everyone welcomes Avinash, but Appa doesn't seem to be happy about his arrival. Avinash meets his niece, nephews, and family and reminisces about the old memories. Everyone seems to be in a happy mood, except Appa. And when he tries to go into his room, Vishakha stops Appa from leaving. While Arundhati asks Avinash and Neelima to freshen up, Appa stops Avinash, revealing that they still haven't gotten along.
After freshening up, Avinash stands in front of the house, admiring it. Arundhati appears in front of him and they both start talking about the changes in the house. Talking about the house, Arundhati asks Avinash if he misses the house or not? Avinash replies that he still misses the Samruddhi bungalow and it's always been in his heart. Further, Arundhati asks him to come home, as Appa and Aai are going to need him. Avinash tells her that he tried visiting Appa and Aai, but every time he thought about that, the bad memories of insult that he faced in this house came stopping him.
Arundhati tells him that everyone in the family has changed and he should forget the differences from the past. Avinash refuses to her and asks her if she can return to Aniruddha and forgive him for what he did? Arundhati gets speechless for a moment but explains everything to him. Listening to her, Avinash tells her that he'll think about returning home. Back in the house, Kanchan goes to the room to find out about Appa being upset. She tries to convince him to talk with Avinash, but being angry with him, Appa refuses her. Appa tells her that he won't meet the son who didn't even visit his father when he was in the hospital and when his brother was nearly dead. Asking him to forget everything, Kanchan pleads with him to meet Avinash as he has come home after so many years. After that Appa tells her that he'll try his best.
Meanwhile, everyone is getting the home ready for the evening's event. While doing the work Yash refuses to help as he is the groom. Seeing him taking his hands away from work, Aniruddha also refuses, then Avinash starts talking about Aniruddha's old habits. Talking a bit about each other's abilities, Aniruddha challenges Avinash into arm wrestling. Accepting his challenge, Avinash tells him that the loser will have to give the winner, anything he wants. Both have an amazing match and Avinash wins it. And when it comes to granting the winner's wish, Avinash suddenly changes the atmosphere as he gets serious. Folding his hands in front of his brother, Avinash asks Aniruddha to stop Arundhati from leaving the house, as the family will fall apart if she leaves.



Image source: Hotstar