Aai Kuthe Kaay Karte, June 17th, 2021, Written Updates Of Full Episode: Isha Is Troubled By Sahil Again
Aai Kuthe Kaay Karte, June 17th, 2021, Written Updates Of Full Episode: Isha Is Troubled By Sahil Again - Furthermore, Ankita's mother books a resort for Ankita and Abhishek.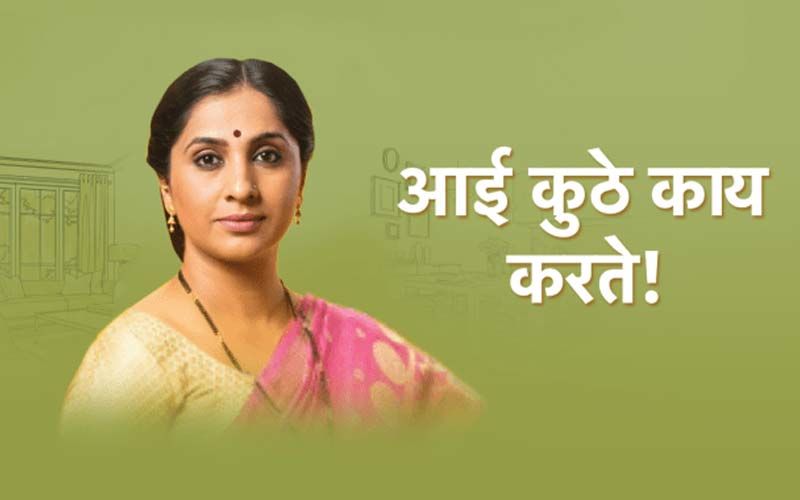 When Aniruddha asks his mother to visit the river with him, Kanchan comes up with a better plan. Gathering everyone, Kanchan asks them to prepare an outdoor dinner plan at Sada's house. While Appa has gone for Bhajan, executing their moonlight-dinner plan, everyone else leaves for Sada's house.
Now, in today's Aai Kuthe Kaay Karte episode, while Arundhati prepares dinner, everyone talks about how beautiful it is to spend time together in the village. To pass the time, everyone decides the team and starts playing Antakshari. Starting with Kanchan everyone starts singing as per turn while enjoying a great family time. But breaking the link of good voices, Abhi sings a song with his tuneless voice. Everyone stops giving him chores and the dinner gets prepared as his song comes to an end.
Thus, Kanchan asks Gauri and Arundhati to bless everyone's ears with their soothing voice while making fun of Abhi's voice. Gauri sings a beautiful romantic song dedicated to Yash. Everyone praises her, then Arundhati blesses everyone by singing a classic Marathi song, concluding the Antakshari. As the game ends, the boys go for serving dinner. While everyone is having a good time, Gauri's phone rings. And seeing that it's from Sahil makes her worry and she hands over the phone to Isha. Seeing that Sahil is trying to contact her again and again, spoils Isha's mood, making her worry as she cuts the call. Everyone is enjoying, but only Arundhati notices, Isha's change in behavior. And while the Deshmukhs are having quality time, someone lurking in dark is keeping an eye on them.
The next morning, Ankita comes into the room when Aniruddha is talking on the phone. She asks him he received a call from her mother. Saying that he did, Aniruddha tells her that her mother told him about how she is feeling. And that she has booked a resort nearby for Ankita and Abhi, as they have a membership there. Hearing that Ankita requests Aniruddha to ask everyone to come along because Abhi'll just ignore and argue with her if they go alone. Agreeing with her Aniruddha assures her that he'll make sure that everyone comes and Ankita asks her mother to increase the booking.
Meanwhile, Kanchan misses home, as she opens her feeling in front of Aniruddha, Arundhati, and Yash. While they are talking Abhi appears in front of them with the news about the lockdown increase. Hearing that lockdown has increased makes Kanchan more worried. Everyone tries to convince her to have patience. Further, as Arundhati and Isha are cooking in the kitchen, Gauri comes to them. Continuing the topic of Mumbai, they start talking about their work. That's when Isha and Gauri come up with an idea and ask Arundhati to continue her singing classes. But refusing them, Arundhati says that they only have one laptop which is used by Aniruddha and Abhi. But convincing her that Aniruddha can spare 1 hour for her classes, Isha and Gauri make her agree to their request.
Image source: Hotstar