Aai Kuthe Kaay Karte, June 21st, 2021, Written Updates Of Full Episode: Ankita Reveals The Truth Behind Their Wedding To Aniruddha
Aai Kuthe Kaay Karte, June 21st, 2021, Written Updates Of Full Episode: Ankita Reveals The Truth Behind Their Wedding To Aniruddha. On the other hand, Sahil shows up in front of the Deshmukhs at the lunch table.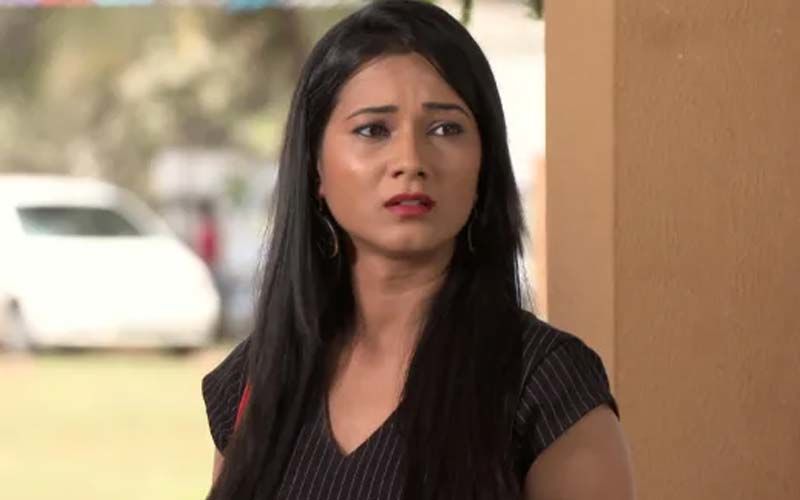 Having doubts about her, Abhishek assures everyone that he'll find the truth that Ankita has been hiding for so long. He says that, if Ankita tricked him into marrying her then he'll throw her out of the house. While everyone else supports Abhi's decision, Aniruddha stands by Ankita's side and tries to convince Abhi to reconsider.
Now, in today's Aai Kuthe Kaay Karte episode, Abhi takes his luggage and moves out of his and Ankita's room. Ankita tries to stop him but fails. Meanwhile, Aniruddha chases Abhi while trying to convince him. But he ends up failing and asks Ankita to tell him the truth about her and Abhi's marriage. Telling her that they both are in the same boat and to stand by her he needs to know the truth, Aniruddha convinces Ankita to reveal the truth. Meanwhile, Abhi and Yash get a call from Shekhar, telling them that he has appointed his men in Ankita's hospital. Telling Abhi and Yash that they'll get the information soon, Shekhar asks Abhi to send him Ankita's photograph.
On the other hand, Ankita reveals the truth behind her marriage, saying that she was taking the anti-anxiety pills in a large amount when her mother caught her. Seeing her in such a worst state, Ankita's mother asked her to marry Abhi and called him saying that Ankita tried to commit suicide. But while lying to him they knew that those pills won't do any harm to her and the worst thing that could happen to her was sleep. But everything went according to their plan and before got a chance to review everything, Ankita made him marry her. After hearing the truth, Aniruddha assures her that he's on her side.
Further, while Yash and Gauri are taking a walk around the resort with Isha, Isha looks stressed. Fearing that Sahil is somewhere near, Isha asks Yash and Gauri to go inside. As Yash tries to refuse, Isha tells him to go further with Gauri and that she'll be going back alone. Just as soon as Yash and Gauri leave, Sahil appears out of nowhere and Isha panics. When she tries to run from him, Sahil tries to apologize to her, telling her that all that blackmailing was just a lie to get her back. But not able to trust him, Isha runs away and Sahil chases her. At that moment, Isha bumps into Arundhati while Arundhati was going into her room. Seeing Arundhati with Isha, Sahil hides but gets to know where Isha's room is.
After some time, everyone gathers for the lunch. While everyone is in a happy mood, Isha looks pale and stressed. When everyone asks her what happened, she doesn't reveal anything. Thus, to lighten up her mood, Yash asks the waiter to bring her favorite food. And when the waiter says that he doesn't if that food is available right now. Sahil shows up in front of everyone, saying that they'll get whatever they want. Seeing him, Isha and Arundhati get shocked while Yash gets angry.



Image source: Hotstar