Aai Kuthe Kaay Karte, June 22nd, 2021, Written Updates Of Full Episode: Deshmukhs Are Shocked To See Sahil At The Resort
Aai Kuthe Kaay Karte, June 22nd, 2021, Written Updates Of Full Episode: Deshmukhs Are Shocked To See Sahil At The Resort - As Sahil apologizes, family suspects malicious intent.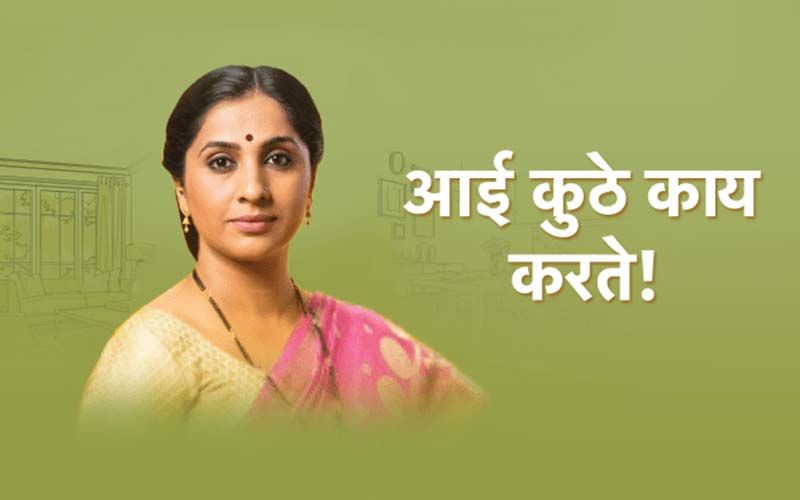 Everyone in the family gathers at the lunch table. While everyone else is happy, Isha seems to be worried about Sahil's presence. Seeing her in distress, everyone tries to lighten up her mood. When Yash orders her favorite food, Sahil appears at the lunch table. Sahil's presence puts everyone in a shock.
Now, in today's Aai Kuthe Kaay Karte episode, Yash grabs Sahil's collar out of fury. Yash tells him that he'll throw him out of this resort, Sahil reveals that he's the owner of this resort. Telling everyone that his dad recently bought this resort, he assures everyone that he's not here to create a problem. He says that he is here to learn the work while assuring that he'll provide them with everything that they want and apologizes to everyone. Yash doesn't trust him.
After knowing that he's the owner of this resort, Ankita asks Isha why did she get separated from Sahil. Seeing Isha distressed, Arundhati asks Isha whether she wants to stay here or not. Considering that going back would be of inconvenience for everyone, Isha decides to stay. Them Arundhati privately asks Gauri, if she knows something about Isha and Sahil. Gauri reveals that Isha also didn't know that Sahil was here. Meanwhile, Aniruddha gathers information about Sahil and reveals everything to Arundhati. They come to a decision not to leave Isha alone even for a moment.
On the other hand, Yash suspects Sahil's intentions and talks to Abhishek about it. Interrupting them, Ankita asks Abhi to go on a walk with her and asks him to spend time with her. Abhi refuses and while they are talking, Yash spots Sahil. Stopping him, Yash lashes out at Sahil, warning him to stay away from Isha. Saying that he's genuine about his feelings, Sahil asks Abhi to deliver his apology to Isha and to tell her that he doesn't have any pictures of her. While Yash and Abhi refuse his request, Ankita agrees to him. And once he leaves, Abhi and Yash get furious at Ankita and ask her to stay out of this.
Meanwhile, Gauri tries to lighten up Isha's mood. And when she opens up to her, Isha reveals that she never stopped thinking about Sahil. She was so angry at her for being a jerk to her, but the love was true from her side. Gauri tries to convince her that he should at least be self-sufficient, but Isha leaves her speechless as she brings out the topic of Yash not being self-sufficient. At that moment Arundhati enters their room. Crying to her, Isha reveals everything to her mother. She says that she felt weird after seeing Sahil and she thought that things would've been different if Sahil was a good person. Arundhati suspects that Isha and Sahil were still in contact after that incident. Then Isha reveals that they never contacted each other after that and she never answered when Sahil tried to contact her. Bringing out the topic about her photos, Isha says that she also thinks that Sahil doesn't have any photos as he never took them in the first place.
When she asks her if Sahil really feels sorry about her, Arundhati tells Isha to keep ignoring him. He'll try for some time and then he'll leave the topic. But seeing that Isha still hasn't forgotten him, Arundhati tells her not to ask the direction of the path that we don't want to pursue in the first place. Telling her that she is not at the age to worry about these things, Arundhati asks Isha to first get a degree. When she is just about to leave the room, Arundhati finds a flower bouquet at Isha's door with a written note on it.
Image source: Hotstar