Aai Kuthe Kaay Karte, June 23rd, 2021, Written Updates Of Full Episode: Aniruddha Turns Violent And Injures Sahil
Aai Kuthe Kaay Karte, June 23rd, 2021, Written Updates Of Full Episode: Aniruddha Turns Violent And Injures Sahil - Arundhati tries to make Isha realize what she really wants. Sahil meets Arundhati confesses his true feelings regarding Isha.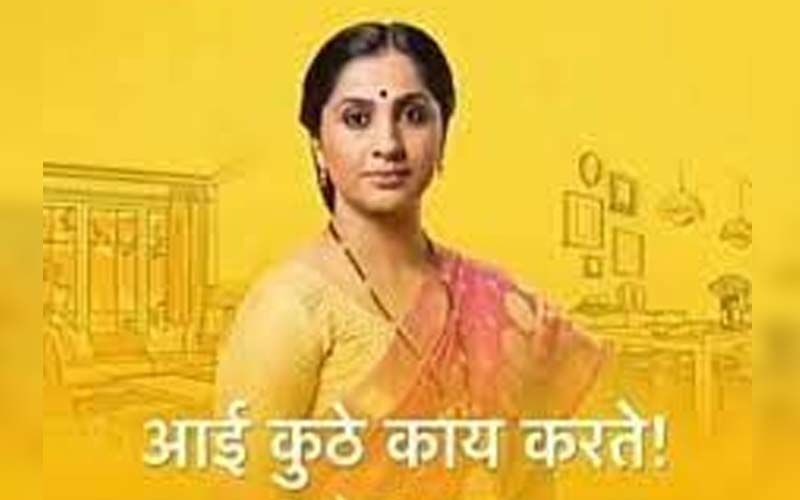 Arundhati talks with Isha about Sahil and gets to know that Isha still hasn't forgotten about him. Arundhati tries to convince her not to repeat the same mistake. After talking with her, Arundhati leaves Isha's room and finds a flower bouquet with a note on her doorstep.
Now, in today's Aai Kuthe Kaay Karte episode, Arundhati brings the bouquet to Isha, telling her that it's from Sahil. Seeing that Sahil is still trying to contact her, Arundhati asks Isha to self-verify if she really thinks Sahil is being genuine or it's just a drama. If she knows Sahil is lying and still she's thinking about him, then she's repeating her mistake. Asking her to be cautious, Arundhati leaves the decision to Isha, telling her that she'll be with her no matter what she decides.
Arundhati returns to her room to relax when Aniruddha rings the bell and enters the room. Asking her how she is, Aniruddha tells Arundhati that they'll have to postpone the divorce as the court is closed due to the lockdown. Telling him that she'll talk to her lawyer, Arundhati thinks that it is the only reason he came to her. But Aniruddha tells her that he wants to talk about Sahil. Upon asking her what she thinks about him, Arundhati replies saying that the guy is not mature and what she did was a big mistake.
Aniruddha asks her if Isha's still in love with Sahil. Arundhati tells him that Isha thinks that it's her first love so it'll take a while before she forgets about him. While talking about Isha's first love, Aniruddha brings out the topic of Arundhati's first love. Then telling Aniruddha that he was her first and last love, Arundhati reminisces to her lovely memories of when she first met him. And she also tells him that past few years she has learned everything that she didn't learn from school. And Aniruddha feels guilty that he stopped her education and didn't help her when she was learning it herself.
Aniruddha leaves the house and after some time, Arundhati sits alone by the pool crooning to the classic melodies. While she's doing that Sahil shows it to her. Seeing him, Arundhati tries to get away but Sahil stops her saying that he wants to talk to her. Then he confesses everything to her, saying that he feels guilty about distracting Isha. Even though he wasn't serious about her at first, but he's truly fallen in love with her and he accepts that he's made a huge mistake. Arundhati scolds him when he tries to tell her that he only wants to talk once with Isha.
Sahil eagerly tries to convince her, but Arundhati refuses to listen, telling him that he needs to stay away. Teaching him a lesson, Arundhati asks him to listen to the parents at least once. When she brings out the topic of parents, Sahil tells her that he lost his mother when he was just a kid, so there's no one to scold him or teach him what's right or wrong. Arundhati gets emotional listening to him. Sahil looks pretty genuine about Isha, but when he says that he wants to get closer to Isha and her family, Aniruddha appears out of nowhere. Misunderstanding what he said, Aniruddha starts beating Sahil without knowing his intentions. Losing his mind out of anger, Aniruddha slaps Sahil and he collapses hurting his head.
Image source: Facebook